A Shopping App – Is it Necessary For your Ecommerce Store?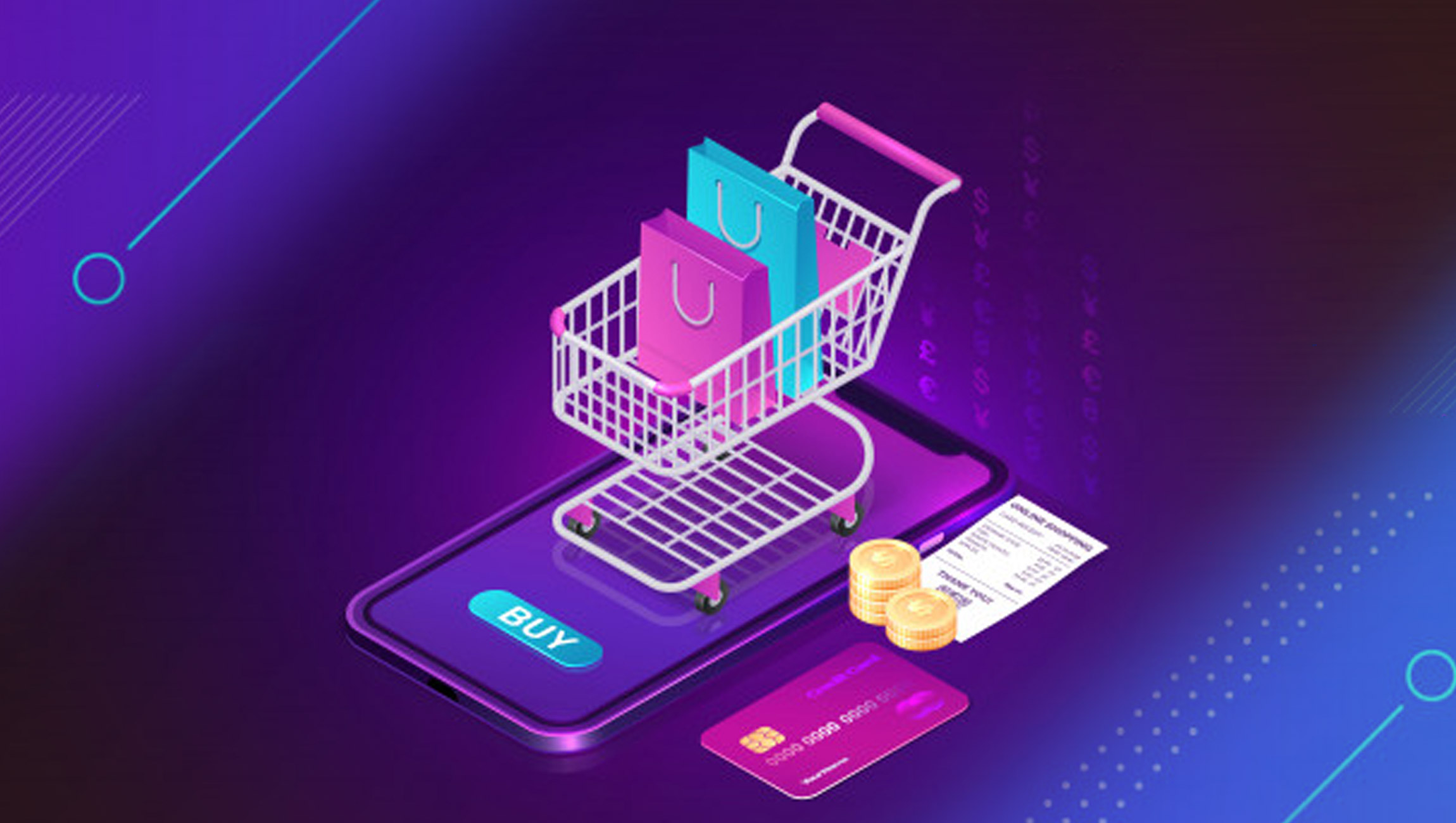 Ecommerce became possible in 1991 when the internet has become widespread and open for commercial use. It is based on the EDI and EFT technologies: the commercial transactions go through the Electronic Data Interchange and Electronic Funds Transactions. Amazon© and Ebay© are the first E-commerce companies, which are well-known until today.
According to eMarketer, in 2019, the global revenue from E-commerce sales will reach $25.038 trillion. It is by 4,5% more than the year before. And by 2023 this amount is going to reach a mark of $29.763 trillion. The specialists predict a tendency for growth by 4.5% for the next 4 years.
Read More: Best Ways To Increase Inbound Leads
And while E-commerce economy is growing, you can only expect the significant growth in months or even years after launching an online shop. To know about an app like this, check how much does a programmer cost now.
5 Tips for Ecommerce Success
Focus on the users. Ability to see, touch, smell, and feel the product helps to make a decision. In the case of E-commerce, it is important to provide the proper descriptions, offer the appropriate pricing. The occasional bonuses may include free shipping and easy checkout.
Test everything. Think like a customer and find out, what's working, and what's not. Usually, full app creation includes testing and analytics.
Work closely with social media. Social media is the heartbeat of your business and a close way to the clients. Don't miss this opportunity to stay in touch with the customers.
Go mobile. Smartphones and tablets are becoming even more popular than laptops and PCs. If you don't have a mobile version of your E-commerce, your business may become irrelevant in three to five years.
Keep an eye on SEO. It is especially important if you have many competitors. Try to stay on the TOP of SEO and stand out of the competition in the long run.
A Shopping App for E-commerce: What are Pros and Cons
A mobile shopping app is a simple way to adapt to the needs of the customers. It is an application for mobile devices: a smartphone or tablet. In general, they are small individual software, designed to provide customers with the individual shopping experience. If you decide whether your online store needs an app, check the list of upsides and downsides of this tool.
| | |
| --- | --- |
| Pros | Cons |
| Booming mobile sales. People use smartphones and tablets for shopping more often than PCs. An app can help to promote, accommodate and encourage market | Maintenance difficulties. Mobile apps require a lot of attention: TLC and maintenance. They have to be cross-platform for iOS, Android, and Windows. It can be difficult to maintain an app for a small entrepreneur |
| Individual user experience. The well-designed app enables users to stay connected with your store from any location. You build relations, reinforce a brand, and increase the loyalty of the customers through an app | High expectations. High competition in the shopping app market made it more difficult to meet the expectations of the customers. You should make a perfect app to impress the audience |
| Offline functioning. In comparison to mobile websites, application functions offline. The clients have access to your store 24/7 | Low repeat use rate. With the high competition in the field of shopping apps, it might be difficult to find loyal customers, who use your app regularly |
Read More: Finance Marketers Need These Three Things In Their Mobile Strategy
How Much Does App Programmer Cost: a Price of the Mobile App
The cost of your mobile shopping app mainly depends on the developer's salary. The other important factors are the set of the features you demand in the application, complexity, the platform you choose. To find the most cost-effective decision, we recommend to compare the cost for front end developers in different countries: you can choose the country with the lowest cost and hire the remote developers to create an app.
Comparison of the salaries for different skills needed to create a shopping application:
| | | | |
| --- | --- | --- | --- |
| Average annual salary | US | Germany | Ukraine |
| JavaScript developer | $80,000 | $55,426 | $27,000 |
| AngularJS developer | $83,000 | $58,819 | $30,000 |
| Android developer | $84,012 | $56,387 | $24,000 |
| Mobile app developer | $73,249 | $52,870 | $24,000 |
In general, the price for the development of a shopping application for your E-commerce store is similar to the website programmer cost, and it will become a significant part of the expenses. But the functional and attractive mobile application will raise your sales several times in just a couple of months.
What does a shopping app mean for your business:
Your store is easier to access. Applications provide users with better personal experience. An intuitive app helps to find more loyal customers. Through the app, you stay in contact with the customers and offer benefits like discount coupons and attractive deals, which keep the clients loyal.
Push notifications. The notifications remind customers about the sales and special offers to boost sales and agitation even if the customer doesn't launch an app.
Improved user experience. In the app, users have a more customized interface than on the store website. The responsive design attracts regular customers.
Easy social sharing. With the sharing option, loyal customers spread information about your brand through social networks.
Why Shopping App Is a Good Decision for E-commerce Store
A shopping app is a powerful tool for buying and selling goods through the internet. It is effective for different models of business: B2B, B2C, C2B, C2C. Entrepreneurs use it for retail, wholesale, and dropshipping. If you want to get new loyal customers, stay in contact with your clients and provide them with better personal shopping experience – a shopping app can perfectly cover all these needs.
Shopping app development is a long and pricey process. The price depends on the developers' salaries, features, and complexity of the application, the platforms you choose. But intuitive, simple, and functional application is a profitable investment: it will raise the number of your loyal customers, keep them engaged and interested. As a result, you will get significant growth in sales in several months.
Read More: Connecting Behavior For More Meaningful Engagements
Write in to psen@martechseries.com to learn more about our exclusive editorial packages and programs.