Best Live Chat Practices Operators Should Implement While Providing Support to Visitors

When you go to a supermarket to buy groceries, you probably expect the clerks to be around and help you out when needed. Where to find a specific item, what are the differences between similar products? They can be pretty helpful in answering various questions.
But it's not always like this. Sometimes, the clerks at the supermarket won't be super motivated to help you out. Or, they may not have the info you need. And it's the same when it comes to website customer service chat. The fact you have implemented this support system doesn't necessarily mean that you'll provide the best customer service responses.
Live chat best practices require more than just choosing an outstanding customer service chat software. They include numerous other factors related to its implementation that shape the overall customer experience. Most of these factors are related to the skills and knowledge of live chat operators and the optimal use of the software.
So, what precisely live chat best practices include?
Live chat best practices help you build a seamless experience for your customers. Not to forget, the use of the tool also helps you boost brand loyalty. With such benefits, there are no two thoughts about it that you need to add a customer service chat software for your business.
Except, your work doesn't end here. You also need to make sure that a chat tool gets implemented at its full strength so your brand enjoys the benefits at length. Now, let's take a look at what all live chat best practices you need to adapt to provide a delightful support experience.
1. A wise selection of customer service chat software
Even though a great live chat software is not the only factor of great customer support, it is the necessary one. There are numerous things to consider before buying live chat to get the right one. Some of the features that you should look for in a customer service chat software are:
Mobile version
Canned responses
Visitors' activity tracking and monitoring
Ticket creation and transfer among different agents
Finally, you should also make sure to implement a support solution that allows integration with other tools and types of software (such as knowledge basis, analytics, etc). This way, you'll increase the efficiency by making sure that software doesn't slow your agents down but provides them advanced possibilities.
2. A well-positioned live chat window
Well-developed customer service chat software lets you position your chat window wherever you want. However, you really shouldn't experiment too much with this aspect of live chat implementation.
Customers access the live chat window in the lower right corner of a website. What you should pay attention to is the visibility of the window. There are two important live chat best practices in terms of the chat box position.
On the one hand, the button that lets visitors initiate chat session should be bright and easily spotted. On the other hand, the chat button should appear on every page of your website, to make it easy for visitors to reach out to you. If you only place the button on your home page, there's a risk that all the visitors directly accessing other pages will miss this feature.
3. Communicate in an engaging way
One of the most common mistakes made by agents is acting cold and reserved when communicating with customers. That's precisely what makes them go away.
Make a note that the best customer service responses include personalization, friendly, positive agents' attitude, and making a connection. Accordingly, don't hesitate to feature your agents' names and photos in chat boxes, and suggest they communicate with visitors addressing them by their names.
4. Provide efficient and meaningful replies
Apparently, the best customer service responses are the ones that combine fast reactions with specific answers. If your replies are not fast enough, 52% of consumers won't finish their purchase. Moreover, 71% of website visitors expect the requested help in less than five minutes.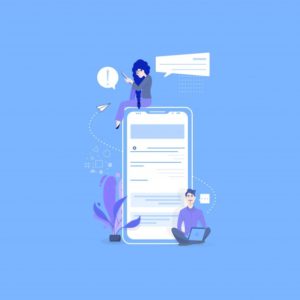 However, this doesn't mean that speed is all that matters. What counts, even more, is both preciseness and simplicity of your reply. It should be written in an engaging, easily understandable language, while at the same time providing key information without frustrating generic content.
5. Make use of the advanced features of your website customer service chat
Many agents are not aware of all the great features that come with live chat software. There are chat software solutions that come with some great features that facilitate the explanation process.
For instance, some live chat tools let you exchange screens with your visitors or even include co-browsing features. Not only do they make it easier for visitors to find their way on your website, but they also reduce the effort that agents invest in every task.
Do You Rely on Best Live Chat Practices When Providing Support?
If your live chat system doesn't provide the results you expect, you should check if it's based on the principles of best live chat practices. Apart from creating a list of things to consider before buying live chat software, you should also make sure to
Choose the right chat button position,
Communicate both meaningfully and efficiently.
Finally, it may surprise you how many positive effects can have the use of the advanced features on the quality of your support sessions.
Read more: 10 Tips for Using Messaging Apps in Customer Care