SalesTech Interview with Jill Sawatzky, Vice President of Customer Success at PROS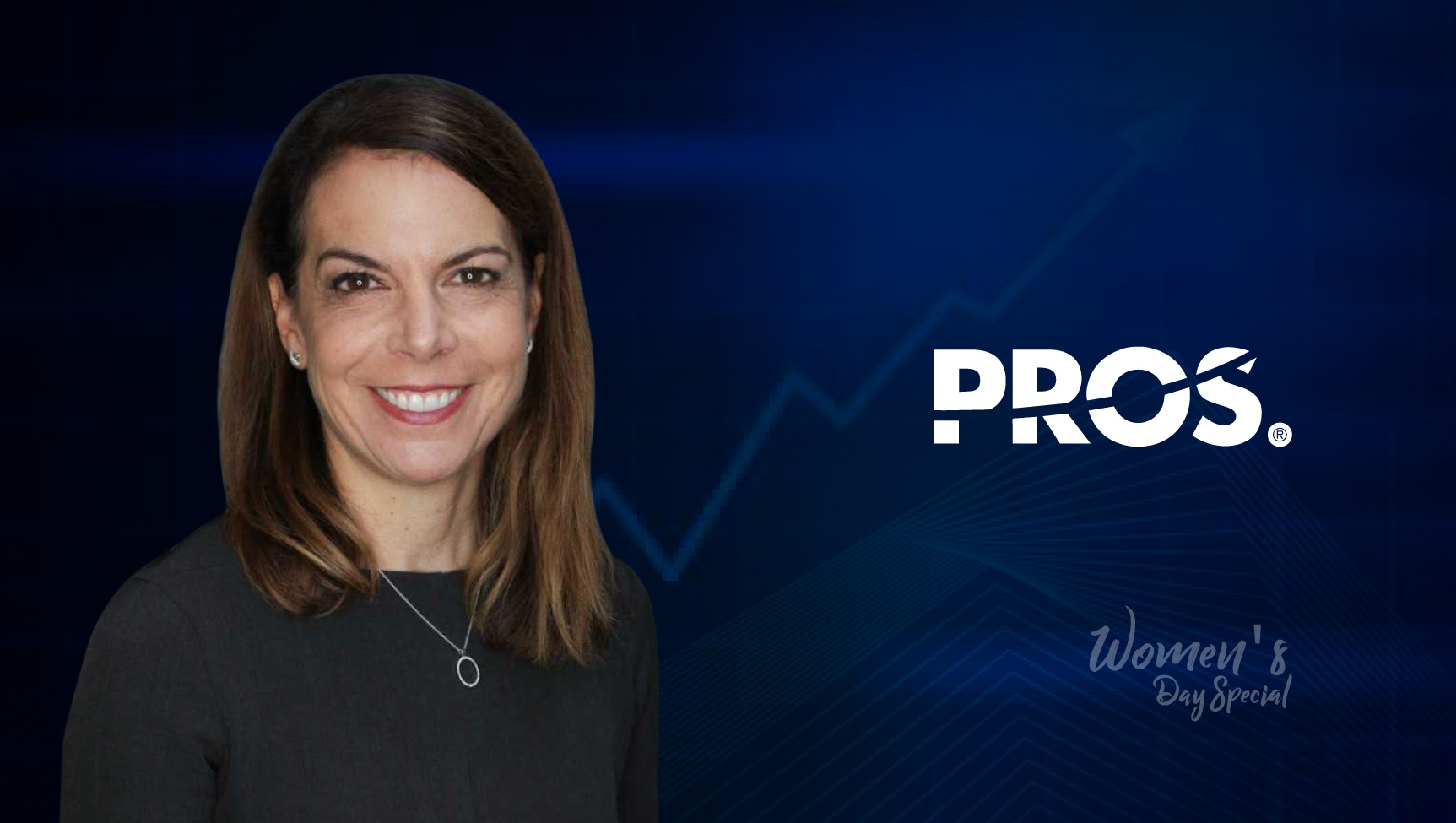 Tell us about your journey in Customer Success. What attracted you to join PROS?
My journey in customer success started in project management through a role I had early in my career at IBM. I moved from project manager to customer success program leader, which at the time was a new role that IBM determined was needed as the company transitioned to cloud and subscription-based business models.
So, I built their Customer Success organization and blueprint, and served as its leader for three years, which was an amazing experience. Following my experience at IBM, I took on the role of customer success director at Citrix to do the same thing — build and lead a Customer Success function and department for the company, as it had also made this significant transition to a cloud and subscription-based business model.
PROS is a truly interesting company, and the opportunity I have taken with it is to define the next generation of customer success. PROS is much further along in its transition to cloud and subscription-based models than either IBM or Citrix were when I first came on board with them, which is really compelling. PROS has fully made the transition to cloud. The company does not have the same growing pains as a result.
PROS already had established a customer success role within the organization prior to my joining the team, but it lived within Professional Services. Now, as an independent, dedicated function under my leadership, Customer Success is a peer organization to Sales, Services, and Product Management, to really ensure the voice of the customer is properly represented and fully heard.
Therefore, my mission at PROS is to define this next vision and strategy for what customer success is in today's marketplace for PROS, given the success it has achieved to date. I am excited to lead a team of amazing professionals who deal with our customers day-in and day-out, and who are truly passionate about supporting and anticipating customer needs based on their business objectives.
Recommended: SalesTech Interview With Adam Mergist, Chief Sales Officer At Clearlink
How different is Customer Success for Marketing and Sales Technology products compared to other technologies, for instance, IT SaaS and Cloud?
Marketing Technology and Sales Technology are different both in terms of the buyer and primary user of the solution. PROS' focus is on helping business people — such as a CRO, CFO, SVP of Sales or other similar roles versus IT roles, specifically, the CIO, who runs the traditional technology buyer/buying center. We need to make sure the business owner and team are meeting their goals by using our solutions.
They have to adopt the solution and be successful with how they're using it — it is not just about implementing the product in their overall IT environment. We need to make sure business owners are getting the value they need and accomplishing the business outcomes they expect.
Compared to the solutions companies such as IBM and Citrix deliver, the solutions I am now representing at PROS — and the type of customer success we are looking to enable — are vastly different based on the target buyers, users and their overall perception of value.
How is your role at PROS different from what you had at IBM and Citrix? How did your role at these previous companies prepare you for the new challenges at PROS?
What is different about PROS is where I am starting my journey with the company — and as a result, what I can prioritize and build right out of the gate. PROS has a rich foundation from which to build, and that is different than what I have started within the past. Since PROS already had made the transition to cloud, the company is not still figuring out its business model and how that impacts our customer base, what we sell, and in turn, how we have with engage customers as part of that business model.
PROS has a large existing customer base, whereas IBM and Citrix were still building a customer base (and working to understand those customers) while trying to build a Customer Success organization. It took time to understand the SaaS customer, in addition to the on-premises customer. For their part, customers also were not familiar with this role of Customer Success Manager. They had their own learning curve to manage with us.
With PROS, and in 2019, the concept of Customer Success is a known quantity. I have a defined customer base with which I am working, as well as a team of people who have already been engaging with that customer base. So, the question now is how do we get to this next horizon? How do we further innovate around customer success to best meet the needs of our customers and further support our business?
My prior roles have absolutely given me the perspective and understanding of what these programs need to look like, and PROS has the foundation in place for me to execute on driving a meaningful next-generation customer success program. The challenge at PROS is how do we push further and ensure that next level of customer engagement. We have all the pieces to start strategizing and planning for that next generation of Customer Success rather than getting the basics right.
Read More: SalesTech Interview With Eugene Levin, Chief Strategy And Corporate Development Officer At SEMrush
How do you differentiate Customer Success and Customer Service? How have these changed in the past 5 years with personalization?
My view is that customer service is much more transactional and reactive in terms of engagement with a customer. Customer success is relationship-based, proactive in nature, and personalized to the customer's business needs and desires. In a customer service model, it is more of a long-term journey. So, while customer service is still a critical function of any company, it is predicated on a customer recognizing they have a problem, and calling in, not a relationship where you have a joint vision of success, a quarterly plan with KPIs you look to impact, and so forth.
I think this is one of the biggest shifts in mindset — from a transactional relationship to one where each party has skin in the game to get to a collectively defined end-goal. Again, we are working with different business owners whose success relies on our solutions, so we need to be proactively engaged with them to define and deliver against those business objectives, and ensure we are working as a team to do so. If we were to treat that in a reactive-based model, we would never achieve a level of engagement required to realize successful outcomes.
Tell us how you achieve Marketing-Sales alignment. How does it impact your targets?
PROS is really a unique organization and has been successful for 30+ years because of its relentless focus on the customer and driving customer success. As I joined the company, Marketing and Sales already had well-established alignment with customers. We all have a common view of the customer lifecycle: how we find new customers, how we look to engage existing customers and identify opportunities within accounts based on business objectives, how we nurture accounts through ABM strategies and marketing.
Ultimately, we are all measured on increasing ARR, and how we continue to drive strong renewal rates. We are a peer organization with Sales and Marketing, so we all have a common target and established alignment. This affords us the opportunity to focus on building customer relationships, rather than finding internal common ground. It makes pursuing our targets possible, and more importantly, gives us the time and energy required to ensure customers are successful with our solutions.
What are your core strategies for global business development? How does it impact your revenue channels?
Global business development is part of the customer success mission at PROS. We are a global team and have many large global customers, each with a dedicated customer success manager to ensure coordination across the Sales and Customer Success teams. We partner closely with regional and global partners that help us drive sales and services, and that has had a positive impact on our overall revenue attainment and ARR.
We prioritize strategies ranging from global account planning and health check-ups to partner training to ensure we are all communicating consistently with our customer base. We want to continue to build our relationships with partners, including additional partners to our global partner network, so that we can continue to scale without sacrificing the core value proposition of the Customer Success program.
What is the sales culture that you represent? Why is it important to build a sales-focused culture for any business? How do you achieve this culture balance at PROS?
PROS has a strong company culture, including a very strong sales culture, which is based on several tenets — two of which I really prioritize: courage and passion. It takes courage to recommend or take action on behalf of a customer's best interests. Because PROS has built itself on customer success, what I see is that Sales and Customer Success have been in situations where they have had to take decisions that might have had a difficult short-term impact for PROS, but ultimately, proved to be the right thing for the long-term customer relationship and success of the account.
We are all salespeople at PROS and are all part of ensuring customers get value out of our solutions and want to continue their partnership with us. Across Sales and Customer Success, we believe in putting in the hard work. These teams have proven time and again their passion and commitment to making customers successful. We have our eye on what outcomes we are trying to achieve, and we celebrate success when we win. Our strong culture and internal team alignment give us the ability to focus on the customer and how we best serve them, so we can truly focus on successful outcomes. 
What percentage of this is driven by the application of technology, reporting tools and coaching?
Technology and human expertise are both required to achieve successful outcomes. I would say at this point, it is a 50-50 split. Technology helps us further plan and strategize based on objective data points. However, data points don't build customer relationships. People do. And as a leader, my view of coaching is to take those objective data signals and understand the subjective aspects of the relationship to ultimately, determine how to best engage and serve the needs of that customer. Mentoring team members on both the approach and context for engaging customers in today's terms is a priority, particularly because of the ultimate end user of PROS' solutions.
Also Read: SalesTech Interview With Brian Howe, Alliances Director at Skynamo
How do you leverage AI and automation at PROS?
One of the great advantages of working at PROS is that we are a company that has built technologies aimed at enabling sales organizations to provide great customer experiences. We present salespeople with a great deal of insight into what customers are looking for. For example, our technology identifies when a customer might need a particular set of solutions based on their characteristics or behavior, often times before that customer recognizes it themselves. That kind of insight can only be delivered through AI technology and so for us, AI is a central part of our approach to building products to sell and the way we look to interact with our customers.
 Which Sales Tech Automation and tools do you use? How do they make your work easy?
We use tools such as Salesforce and Gainsight to systematize and track engagement. It gives us that 360-degree view of the customer. It feeds us information about how customers are using our products, if they are engaging with marketing campaigns we drive, if they are company advocates, if they are opening support tickets, and more. That data is gold.
It helps us determine how to best engage that customer in a meaningful and relevant manner. It makes the workload of a customer success manager more focused and gives them the ability to define proactive engagement strategies to best support that relationship. I would never say customer success is easy, but with the right tools, data and team members, it can be so much more productive and rewarding, which further fuels our mission.
How do you promote sales coaching to empower your sales teams to deliver on the performance targets?
Coaching a team, or mentoring team members, is a foundational component to building a high-performing customer success culture. I am very lucky that that concept already exists at PROS, and I look forward to bringing my perspective to the team. PROS customer success team leaders are seasoned professionals.
They understand that with the company's transition to SaaS, renewals are a critical component to our overall corporate health metrics. We need to coach our teams on how to build relationships proactively. If you build relationships, ensure customers are getting value from the solution, and partner with that customer to achieve successful outcomes, then you are not constantly trying to save a renewal.
Recommended: Sales Call Analytics Is The Difference Between Winning And Losing Customers
My Sales Magnifier
How do you prepare for an AI-centric world as a Customer Success leader?
The future of customer success is leveraging AI and the insight into customers it can provide so you can take proactive action that has a meaningful impact on that customer, the relationship you have with them, and the business outcomes they experience. AI can help predict customer solution adoption, potential churn, upsell and cross-sell opportunities and more. As a leader, I recognize the need to embrace AI. Working at a company that has been delivering AI for decades will make that easier and more impactful for me and my organization.
Which events and webinars do you most occasionally attend and why?
Besides the PROS Outperform Conference, the events I prioritize every year are the Gainsight Pulse conferences and the annual Technology Services Industry Association (TSIA) conferences. They both have a strong focus on customer success and cloud/SaaS, which is really valuable to me. Both help me further plug into industry trends, best practices and networking. I use those in-person events to ensure I am sharpening my professional skill set, and also understanding the industry talent that is represented for recruiting opportunities.
Your advice to Customer Success executives and salespeople —
Customer success organizations come down to building the right team — and building that team with individuals who understand how to cultivate meaningful relationships. Technology plays a role in how we understand a customer, but ultimately, people buy from people. The more authentic and genuine that relationship, the greater the outcomes for that customer — and ultimately your own business.
As a customer success leader, you should be looking at how you build a high-performing team, how you best enable that team, and how you structure career development. From there, you need to have a solid view of your weaknesses, and how you use coaching and mentoring strategies to close the gaps.
From a business perspective, customer success has the greatest ability to impact the organization when it is an independent organization — not part of services, or part of sales, but rather a peer organization to those teams. Within this construct, customer success can really serve as an advocate with these teams and ensure the voice of the customer is fully represented across these organizations.
Recommended: SalesTech Interview With Tom Pisello, Chief Evangelist At Mediafly
Tag a person whose answers to these questions would like to read from the industry.
I would love to see these questions answered by Nick Mehta, CEO of Gainsight.
Thank You, Jill, for answering all our questions. We hope to see you again, soon.
PROS Holdings, Inc. provides AI-based solutions that power commerce in the digital economy. PROS solutions bring intelligence to commerce by providing companies with predictive and prescriptive guidance that enables them to dynamically price, configure and sell their products and services across all channels with speed, precision and consistency. Their customers, who are leaders in their markets, benefit from decades of data science expertise infused into our industry solutions.
Vice President, Customer Success at PROS, Jill is an experienced post-Sales leader with an expertise in driving product adoption for SaaS applications via Customer Success teams. She designs and implements programs to ensure high levels of customer loyalty and end-user adoption across worldwide markets. She is also skilled at recruiting and developing a global Customer Success team.