ThoughtSpot Named a Leader for the Second Consecutive Year in the 2020 Gartner Magic Quadrant for Analytics and BI Platforms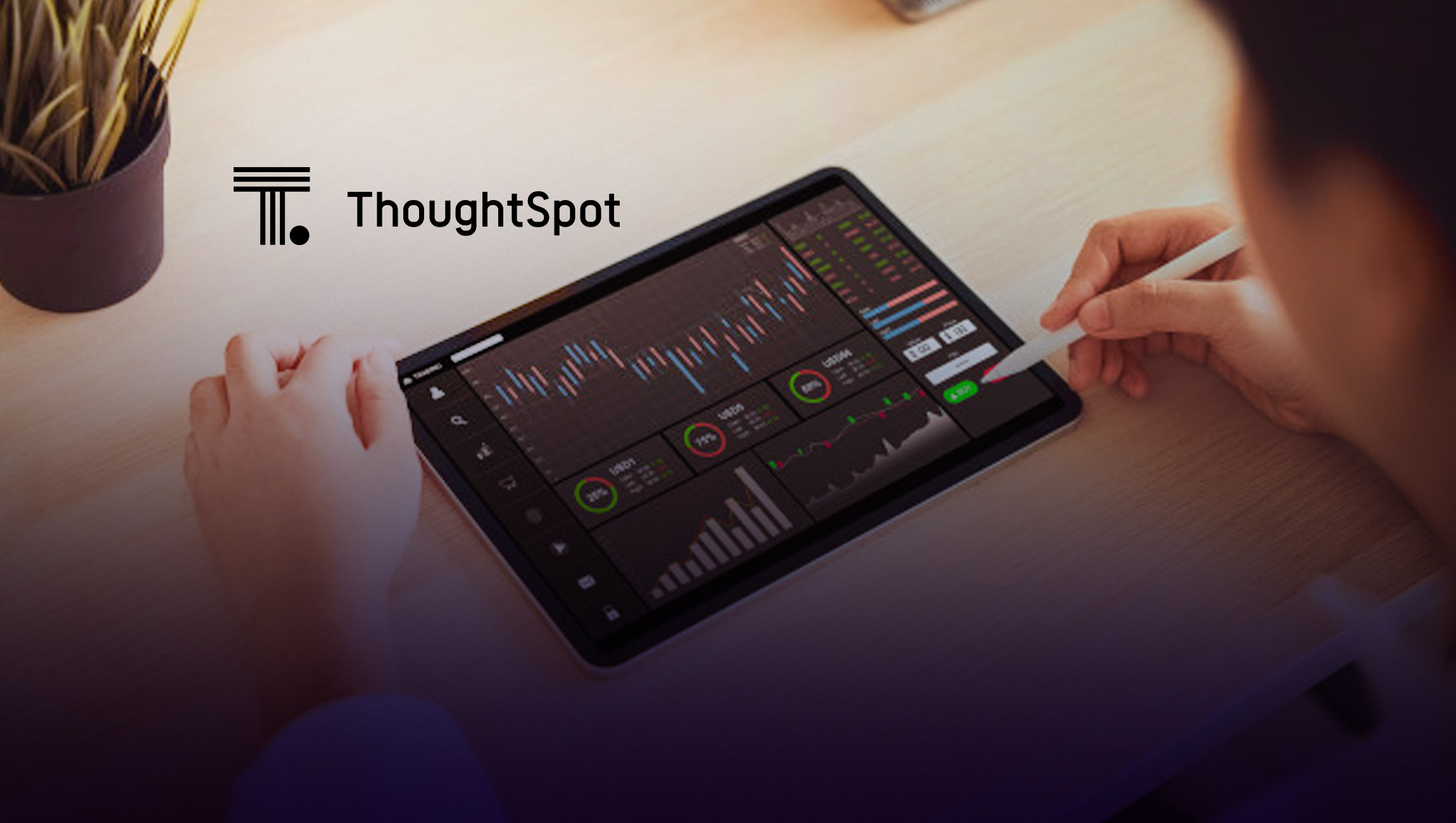 Evaluation Based on Completeness of Vision and Ability to Execute
ThoughtSpot, the leader in search and AI-driven analytics, announced Gartner, Inc. has positioned the company in the Leaders quadrant for the second year in a row in the Gartner 2020 Magic Quadrant for Analytics and Business Intelligence Platforms1. The company was positioned on the Magic Quadrant just three years ago in the Niche Players quadrant, then moved to the Visionaries quadrant before moving to the Leaders quadrant in 2019 where it is today.
Read More: Social Media Platform Tsu Appoints Lesley Ma To Board Of Directors
Moving Beyond Data Visualization with Augmented Analytics
The analytics market has evolved tremendously, moving beyond data visualization and into a new era. This change has been fueled both by the need from organizations around the world to leverage their data in new ways to drive their businesses, and a shifting technology landscape as innovations like artificial intelligence, cloud, and IoT become more pervasive.
In fact, according to Gartner: "ABI platforms are no longer differentiated by their data visualization capabilities, which are becoming commodities."2
Furthermore, "Augmented capabilities are becoming key differentiators for analytics and BI platforms, at a time when cloud ecosystems are also influencing selection decisions."3
Powering the Next Wave of Analytics Innovation
As enterprises' data requirements move beyond visualizing data, a new generation of analytics platforms are needed to equip users of all kinds with the ability to unearth and utilize insights. With ThoughtSpot's search and AI-driven analytics platform, businesses are able to empower everyone in their organization, from the frontlines to the backoffice to the C-suite, with the ability to analyze their data, find insights, and act on them.
Anyone can quickly analyze billions of rows of data and get answers in seconds using a simple search as easy as applications from the consumer world. With SpotIQ, ThoughtSpot's AI engine, users can simply point at a topic, keyword, or chart, and the system instantly generates thousands of automated insights the user cares about, but would not even have known to look for.
Read More: Confirmit Ends 2019 On A High Note; Primed For More Success In 2020
Thoughts from the Top
"The world has fundamentally changed in the last few years, driven by the rise of new technologies like cloud, IoT, and AI. At the heart of this revolution is data. Our customers need new ways to put data to work for them to thrive in today's business climate," said Sudheesh Nair, CEO, ThoughtSpot. "We think the Magic Quadrant provides exceptional insight into new technologies that can help organizations better use their data to drive business results. We see our recognition as evidence that augmented analytics, powered by search and AI, can deliver this change, but it's just the first step. We know how much our customers and partners are relying on us to innovate and bring more capabilities to market. They are counting on us to arm their entire organization with the critical insights they need to transform, and we're ready to deliver."
"When we started ThoughtSpot in 2012, we had a simple, yet powerful mission to create a more fact-driven world. This mission remains critical to businesses and the world at large, now more than ever," said Ajeet Singh, Cofounder & Executive Chairman, ThoughtSpot. "By combining a completely new user experience with powerful underlying technology, ThoughtSpot is helping bring about this revolution. Being named a Leader for the second year in a row is not a recognition we take for granted. We will continue to work with our customers, partners, and the analytics industry to build the next generation of technology and bring fundamentally new innovation to market. As a company, we like to say we're always 2% done. There's a lot more to come."
Read More: New Breed Named Elite Solutions Partner By HubSpot
---
Write in to contact@salestechstar.com to learn more about our exclusive editorial packages and programs.