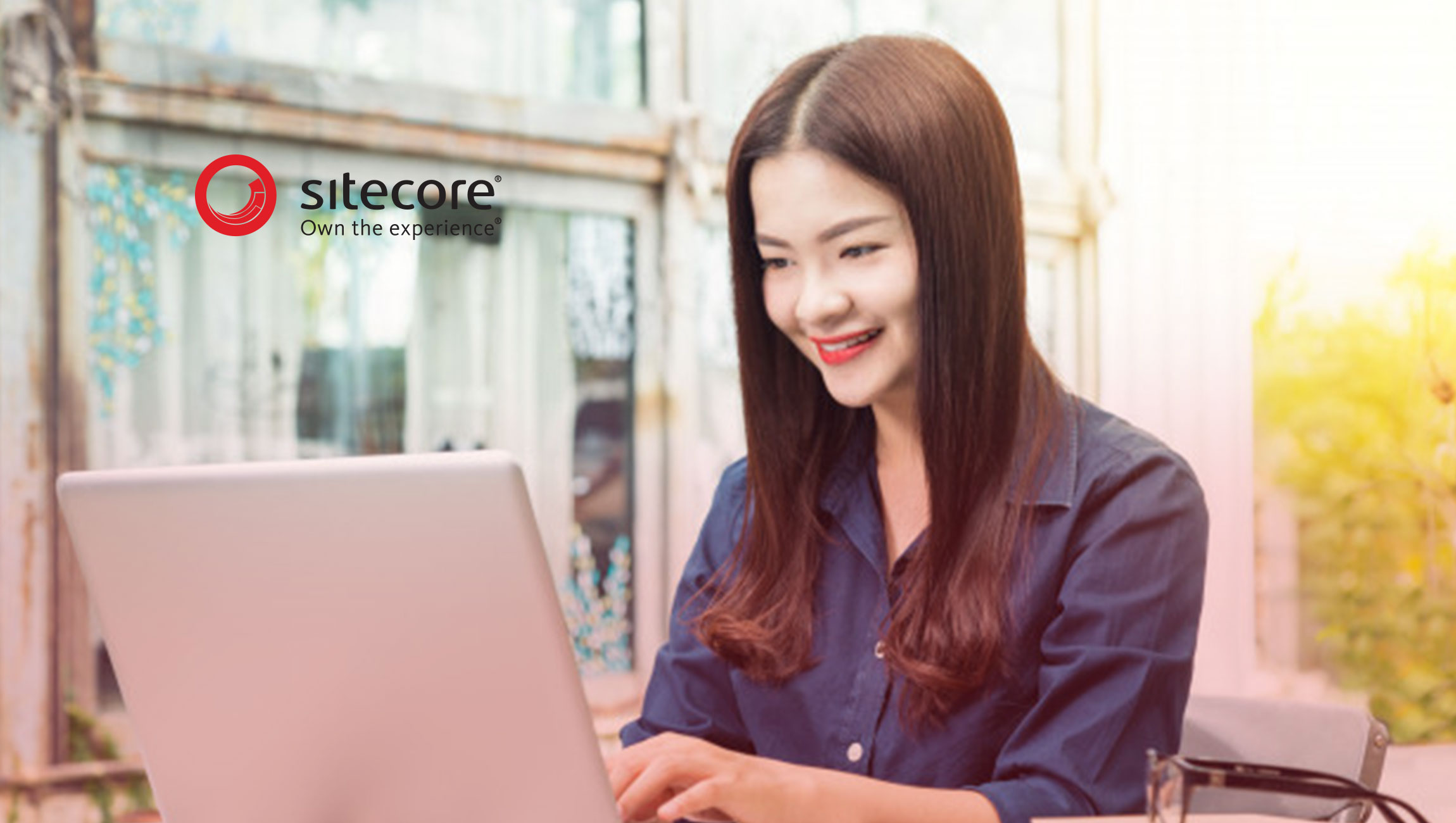 Sitecore Accelerates Momentum as Revenue Growth Outpaces the Cloud Market
Expansion of Sitecore's Cloud portfolio fuels triple-digit increase in subscription and cloud revenue 
Sitecore®, the global leader in experience management software, began its fiscal year for 2019 with growth momentum carrying forward from another year of exceptional market momentum and financial performance.
At the time of this announcement, Mark Frost, CEO of Sitecore, said, "We've made significant strides across the entire business in the past year, starting with a clear strategy to focus our resources on customer satisfaction, expand our opportunity through strategic partnerships, and continuously deliver meaningful innovation to marketers."
Mark added, "Coupled with strong go-to-market execution and an enthusiastic customer base, we've been able to gain share in both the web content management and commerce categories. We're very excited to extend these gains in the year ahead, particularly following our acquisition of Stylelabs and the opportunity for Sitecore to sit at the strategic center of organizations' martech stack."
Must Read: MarTech Series: Interview with Mark Frost, CEO, Sitecore | Sitecore
Throughout the fiscal year 2018, the company continued to capitalize on the strategic imperative for organizations to create, manage, and deliver personalized digital experiences, adding more than 300 net-new customers in the past year. Sustained growth worldwide was marked by record performance in North America in the fourth quarter of the fiscal year 2018, as well as significant progress on the business model transition with a full-year increase in subscription and cloud revenue of more than 115 percent compared to the fiscal year 2017.
Overall, Sitecore grew annual Recurring Revenue by more than 35 percent, representing strong double-digit growth ahead of the overall market. 
With organizations searching for new ways to out-maneuver their competition, research from Walker predicts that customer experience will overtake price and product by 2020 as the main brand differentiator. The resulting necessity for companies to digitally transform their business is driving adoption of the Sitecore Experience Cloud™—an end-to-end content, commerce, and personalization platform that enables marketers to deliver engaging, personalized content across any channel, at every stage of the customer journey — which strengthened its market position in the past year via–
Recommended: Salesforce Named #1 CRM Provider for Fifth Consecutive Year
Expanding the depth and expertise of Sitecore's digital agency partnerships: In October 2017, Sitecore announced a global strategic partnership with WPP, the world's largest communications services group. The WPP-Sitecore Alliance brings together WPP's existing Sitecore partners—AKQA, Cognifide, Globant, Mirum, Ogilvy, POSSIBLE, VML, and Wunderman—and creates a single team to work with Sitecore's product, sales, and support teams to develop innovative, personalized customer experiences.
Easing complexity for IT and marketers with new platform innovations: Version 9 of Sitecore (XP) introduced Sitecore xConnect™, an API framework that allows users to integrate customer data from nearly any third-party system or channel, and Sitecore Cortex™, an innovative machine learning engine with advanced algorithms to deliver real-time insights across both native and third-party customer data.
Delivering the industry's first net-new commerce platform since 2008: Released in January 2018, Sitecore Experience Commerce™ 9 is a highly extensible platform built on the latest ASP.NET Core 2.0 technology and the only cloud-enabled platform that natively integrates content and commerce functionality so brands can fully personalize and individualize the end-to-end shopping experience before, during, and after the transaction.
Coinciding with the increased expectations for marketing organizations to deliver a consistent and personalized digital experience across channels of customer engagement, the market opportunity for Sitecore is staggering. Gartner predicts that "for end users, differentiated value and day-to-day operational excellence start with a satisfying digital experience.
Resulting demand will drive end-user spending for Digital Experience Platforms (DXPs) at a compound annual growth rate (CAGR) of 14% to reach a size of $18.5 billion in 2021. Sitecore believes its market strategy, pace of innovation, and ability to ensure customer success is why the company earlier this year was positioned as a Leader in the Gartner Magic Quadrant for Web Content Management—for the ninth consecutive year—and also was positioned as a Leader in the inaugural Gartner Magic Quadrant for Digital Experience Platforms.
Currently, Sitecore is the global leader in digital experience management software that combines content management, commerce, and customer insights. The Sitecore Experience Cloud™ empowers marketers to deliver personalized content in real time and at scale across every channel—before, during, and after a sale.
Read More: Industry Veteran Michael Coney Joins Voci Technologies as…