Head of Deloitte Digital Andy Main Named to Adweek's Power List for Second Consecutive Year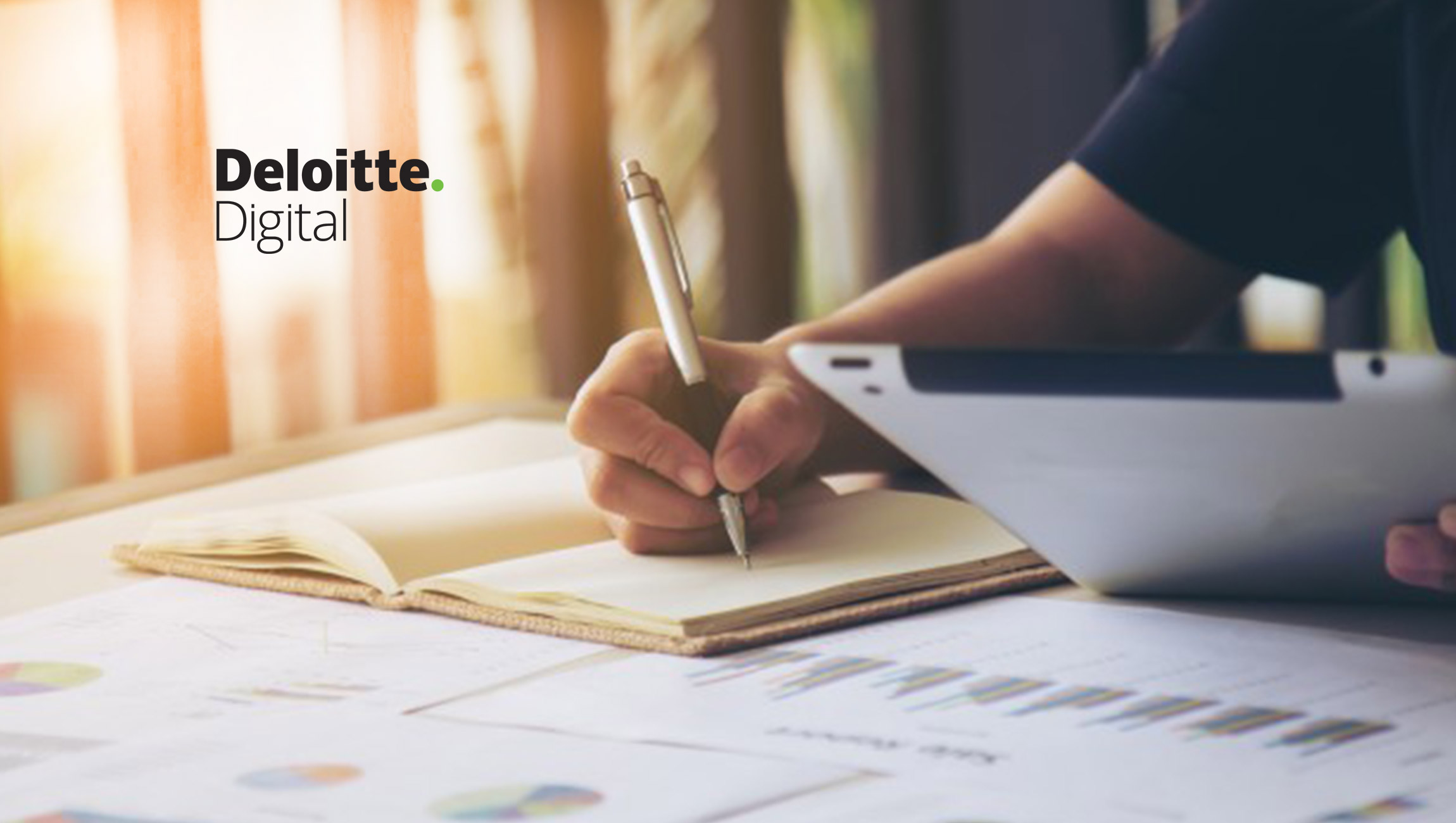 Adweek's Power List recognizes most influential leaders in marketing, media and tech
Deloitte announced today that Andy Main, principal, Deloitte Consulting LLP, and head of Deloitte Digital, has been named to Adweek's "Power List" for the second consecutive year. The "Power List," Adweek's annual special issue that features the top 100 leaders in marketing, media and technology, profiles Main alongside influential media and tech industry titans, CEOs of top brand marketers, entrepreneurs and agency leaders.
In its fourth annual "Power List," Adweek editors considered the influence and performance of global corporate leaders using criteria such as company value, revenue and revenue growth, market performance, consumer reach and affinity, competitive standing, number of employees, key acquisitions, partnerships, industry accolades and media buzz.
Read More: Nick Ashmore Digs into the New Standards of Call Intelligence for Customer Journeys
"It's no surprise that Andy has made Adweek's Power List for the second year in a row. He has been relentless in his pursuit of achieving success for Deloitte Digital and its clients," said Amy Feirn, National Managing Principal and Offerings Leader, Deloitte Consulting LLP. "Andy's creative, effective leadership has enabled his teams at Deloitte Digital to deliver ambitions for a robust, diverse set of clients across industries. He is a true industry titan with the ability to both address current client problems and help future-proof their businesses to ensure a legacy of innovation."
Read More: Wordapp.com Integrates with Hyperwallet to Unlock Streamlined Global Payouts
Main has more than 25 years of consulting experience working with Fortune 500 brands to modernize their businesses and bring new ideas to market quickly. As the head of Deloitte Digital, Main helps companies define their long-term business goals, and works with them to develop strategies, solutions and digital workforces to help achieve them. Main has served as a source for industry commentary on the changing marketing landscape and has spoken at numerous industry events including Cannes Lions International Festival of Creativity, SXSW, Dreamforce and AdExchanger's Programmatic I/O.
Main has also played a critical role in the growth and expansion of Deloitte Digital's marketing operations, including the acquisitions of creative agencies such as Heat and Acne. Andy's strategic guidance has contributed to Deloitte Digital's 31 percent growth year on year.
Read More:  CRM Data Is Still Numero Uno Block in Building "the Path to Sales Mastery"