ClearSlide Named a Leader in 2019 Aragon Research Globe Report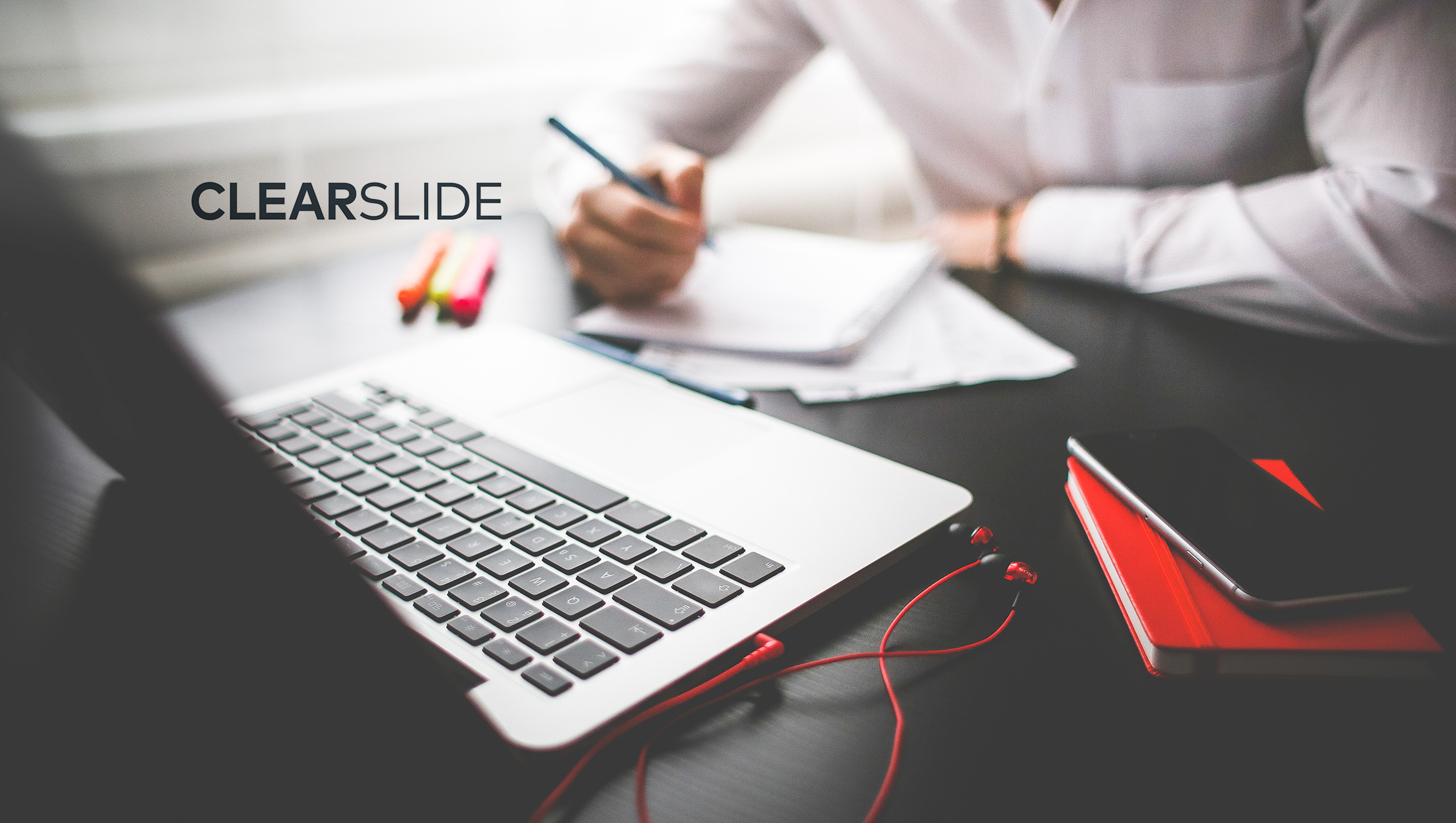 Aragon Research Globe for Sales Engagement Platforms evaluates providers based on completeness of strategy and performance
ClearSlide has once again been recognized in the Leader section of the Aragon Research Globe for Sales Engagement Platforms (SEP) 2019. This is the third consecutive year that ClearSlide has been identified as a Leader by Aragon Research in this growing market.
"We continue to see growing demand for sales engagement platforms as more clients and sales reps recognize the power these services can deliver to accelerate the sales cycle. Platforms with key capabilities, including advanced content analytics, multi-channel communications, and task automation, from providers such as ClearSlide are allowing enterprises to maximize productivity and engagement with customers," said Jim Lundy, CEO and Lead Analyst, Aragon Research.
Read More: Pipeliner Partners with Colleges to Launch Technology in Sales Higher Education Council
"For three years running, Aragon has identified ClearSlide as a Leader in the sales engagement platform space. We believe this report not only reflects the strength and innovation of our platform– it's also a testament to the growing interest and demand for sales enablement technologies at large," says Sergey Medved, Director of Products, ClearSlide. "This is an exciting time for the SEP landscape and we look forward to continuing to grow ClearSlide's dominance in this market."
Read More: Versiant announces Randy Franklin as New VP of Service Delivery
ClearSlide makes it easy for sales and marketing teams to find the best content and communicate it effectively while gaining critical insights into exactly how customers engage. At the end of the day, we help our clients create truly amazing customer experiences by making every interaction count, whether it's in person, on the phone, or through email.
Read More: Freshworks Enriches Freddy, Its AI-Powered Omnibot, with Predictive Engagement, Enabling Proactive Outreach and Support to Win and Keep Customers-For-Life