CleverTap Appoints Prashant Parashar as Chief Human Resources Officer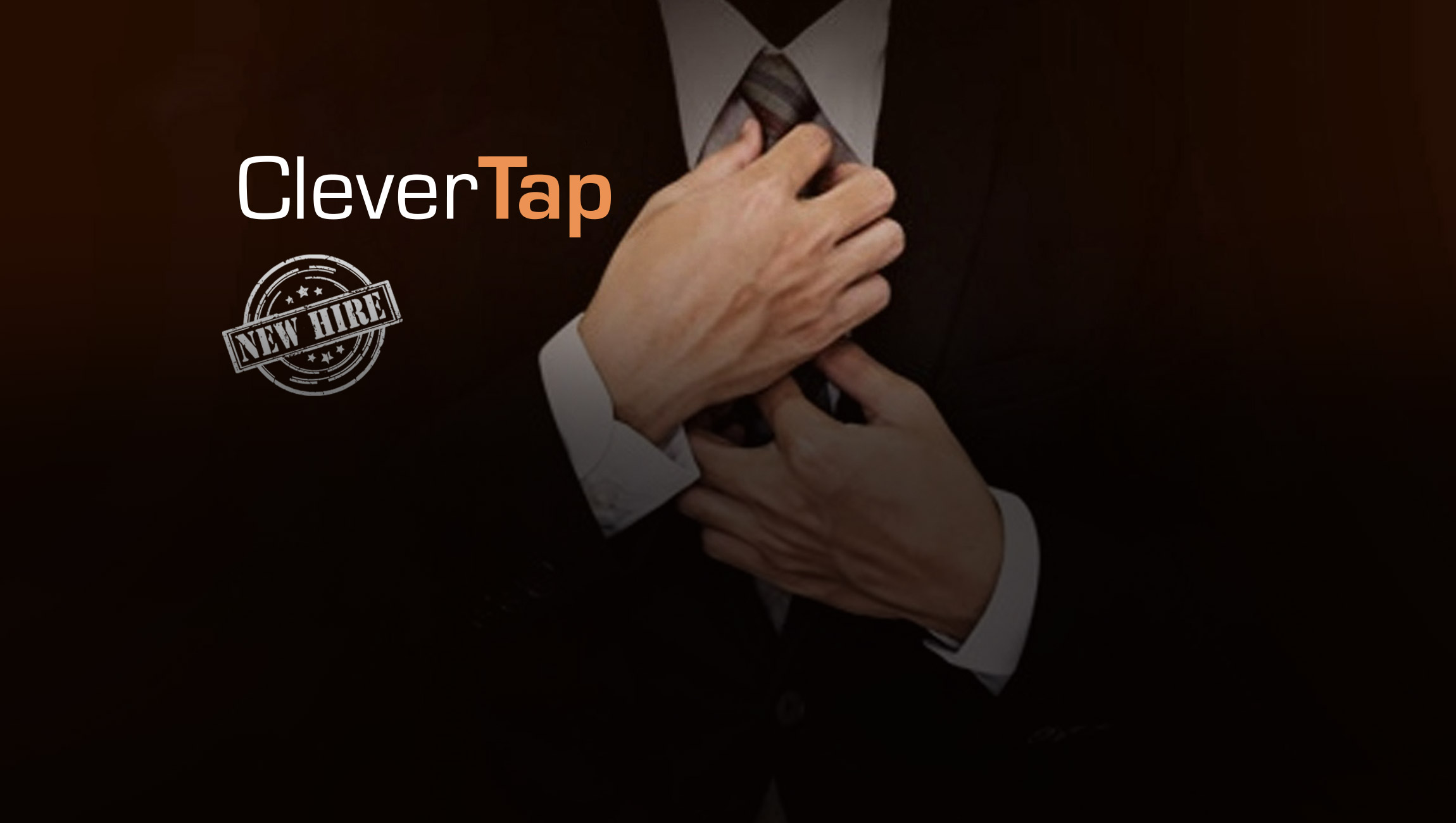 Seasoned Global HR Executive Joins CleverTap Leadership Team to Strengthen and Support Growing Mobile Marketing Company
 CleverTap, a leading AI-powered customer lifecycle and user retention platform, announced the appointment of Prashant Parashar as chief human resources officer (CHRO) at CleverTap, reporting to CEO Sunil Thomas. Parashar brings many years of global HR experience to CleverTap's leadership team. As CHRO, he will lead all aspects of human resources and be responsible for the strategic direction of people management, including talent acquisition, training and development, performance management, organizational effectiveness, diversity and inclusion, and succession planning.
Read More: WorkWave Launches SalesPro To Empower Businesses To Generate More Sales, More Efficiently
"We are well aware of the importance of talent, and Prashant has proven himself to be a leader dedicated to a culture of performance and continuous improvement," said Sunil Thomas, co-founder and CEO, CleverTap. "Prashant's strong record in creating and implementing collaborative processes to improve both employee experiences and business outcomes will be key to driving our continued growth as well as maintaining CleverTap's goal of staying an employer of choice."
Read More: Tenovos Builds Out Leadership Team With CPO, CTO And Chairman Of The Board
CleverTap helps consumer brands maximize the value of their mobile apps by personalizing customer experiences using real-time behavioral data and predictive modeling. CleverTap is used daily by many of the world's leading marketers, across multiple industries ranging from food, finance and ecommerce to media/entertainment and travel/transportation. Over 8,000 mobile apps from companies including Vodafone, Star, Sony, Discovery Kids, ESPN, Fandango, Cleartrip, and Disney Hotstar are currently optimized using CleverTap, driving over $2 billion in revenue. The platform reaches more than 1 billion mobile devices.
"CleverTap is a strong, innovation-driven company that has established its dedication to global growth and its employees' success," said Parashar, CHRO, CleverTap. "I look forward to working with the executive team to develop and implement a global HR strategy that will cultivate leadership, maximize diversity and position CleverTap for future success."
Read More: AV Managed Services, IVCi, Lists Common Mistakes Made When Utilizing Video Technologies
---
Write in to contact@salestechstar.com to learn more about our exclusive editorial packages and programs.