Phrasee Announces Phrasee on the Salesforce AppExchange, the World's Leading Enterprise Apps Marketplace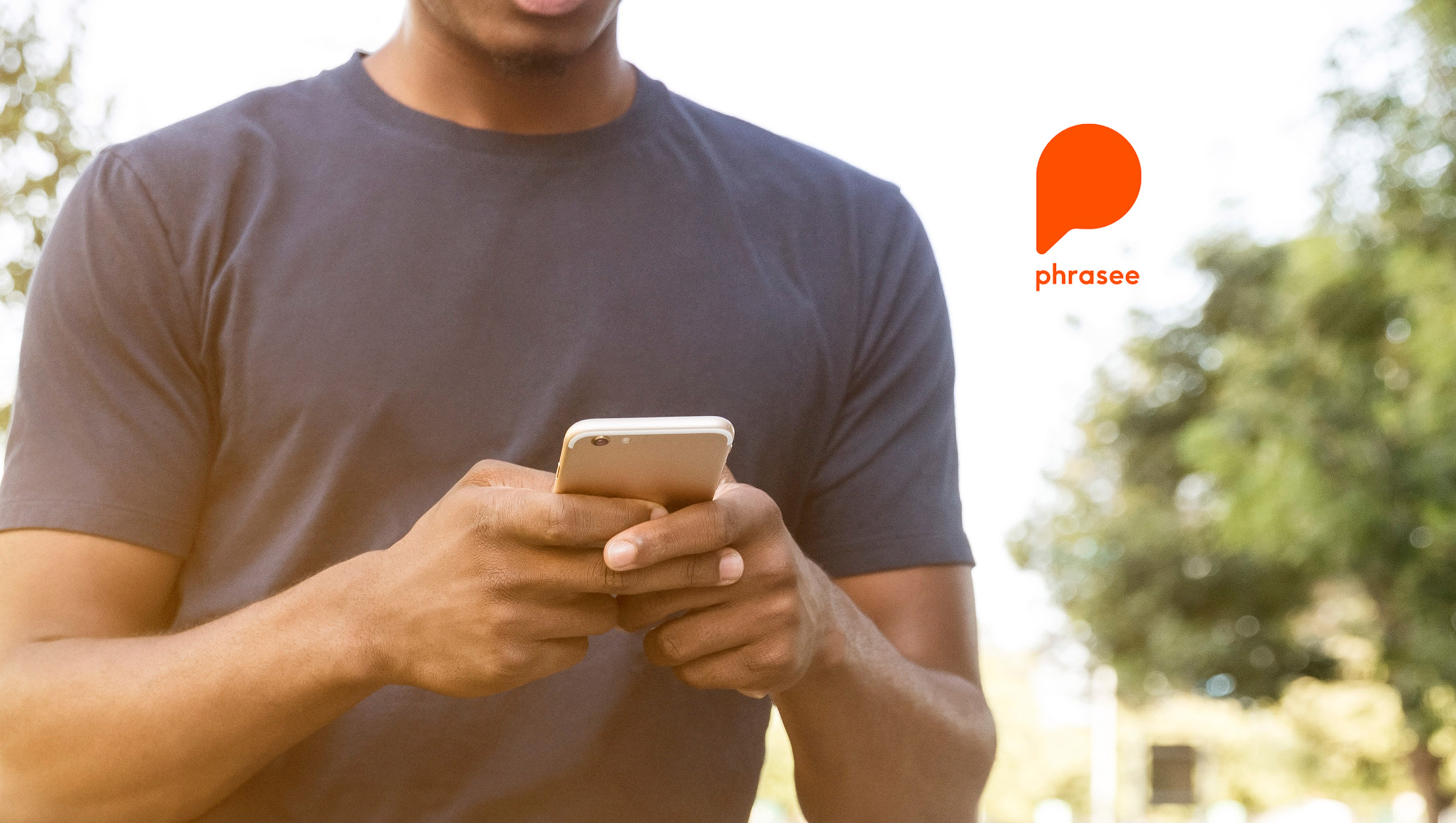 Phrasee's customers can now benefit from ease of access to the full breadth of the Phrasee platform within Salesforce, enabling significant campaign performance uplift with minimal operational effort
Phrasee has announced it has launched Phrasee on the Salesforce AppExchange, empowering businesses to create brand-compliant email subject lines, with the power of AI. The Phrasee App allows Phrasee's customers to access the full breadth of the Phrasee platform within Salesforce, enabling significant campaign performance uplift with minimal operational effort. Phrasee's AI technology generates multiple AI-optimized subject lines, expanding the Salesforce split test capability from a/b testing to a total of 10-split tests per email. This means that users are able to increase the number of split tests that they can run at one time, benefiting from increased insight into subject line performance.
"We are happy to welcome Phrasee onto the AppExchange. They provide customers with an exciting new way to generate and test optimised subject lines at scale"
Built on the Salesforce Platform, Phrasee is currently available on the AppExchange at https://appexchange.salesforce.com/appxListingDetail?listingId=a0N3A00000E1gpgUAB.
Phrasee's AI increases email ROI by using natural language generation, combined with machine learning to generate and optimize subject lines that drive increased email conversions. The Phrasee app generates unique language that's written in a brand's voice, specific to the target audience. It writes fully brand compliant subject lines, continually optimizing and learning for best results. The Phrasee app automatically tests, monitors and sends scheduled subject lines based on results with an easy-to-use workflow integrated within Salesforce.
Read More: Sales Call Analytics Is the Difference Between Winning and Losing Customers
Comments on the News
"Phrasee analyses a company's list size and creates the recommended number of test emails to ensure statistical significance when managing subject lines split tests. Phrasee runs queries in Salesforce Marketing Cloud to create the new randomized Data Extensions based on our recommended split size," said Parry Malm, CEO, Phrasee.
Parry added, "For a marketer, this means that they no longer have to create multiple campaigns and monitor the results. Phrasee creates the split tests and generates the subject lines. The best performing subject line is then automatically sent to the rest of a company's list at a time of the Phrasee user's choosing."
Read More: Vymo Named 'Cool Vendor' in CRM Sales for 2018, by Gartner
"Phrasee's integration with Salesforce has really helped us, because it took the resource issues away from our agency, allowing it to focus more on content. Secondly, it has allowed us to split by 10 subject lines, saving us a massive amount of effort in terms of what we were looking to achieve from our email campaigns, and the results speak for themselves. To date, we've seen a 35 percent increase in opens, going up to 50 percent," said Matt Button, Head of CRM and Social, Gumtree.com, part of eBay Classifieds Group.
"We are happy to welcome Phrasee onto the AppExchange. They provide customers with an exciting new way to generate and test optimized subject lines at scale," said Mike Wolff, SVP, ISV Sales, Salesforce.
Mike added, "The exponential growth of the AppExchange underscores the enormous opportunity the entire Salesforce ecosystem has in creating cutting-edge solutions and driving customer success."
Read More:  BrandZ Data Reveals Link Between Disruption, Creativity and Great Advertising