Tien Tzuo, CEO and Founder of Zuora, Launches SUBSCRIBED, the First Book on the Subscription Economy
Zuora, the leading cloud-based subscription management platform provider, announced that the company's CEO and Founder Tien Tzuo released the definitive guide for how to succeed in the Subscription Economy, "SUBSCRIBED: Why the Subscription Model Will be Your Company's Future – and What to Do About It" at Zuora's annual conference Subscribed™ in San Francisco. More than 10,000 people attend the Subscribed series of events each year to learn how to succeed amidst the most disruptive business model shift in a century. On 5 June, not only will attendees hear from Tzuo, the foremost expert on the Subscription Economy®, the entire world will have access to his playbook.
Marc Benioff, Chairman and CEO of Salesforce, said, "Tien Tzuo, who I was lucky enough to hire as my eleventh employee at Salesforce, has written the definitive playbook for anyone navigating the most important business model shift of our time. The subscription model is exploding everywhere, and nobody knows how to steer through this shift better than Tien."
According to SUBSCRIBED, we're at a pivotal moment in business history, one not seen since the Industrial Revolution. The world is moving away from products and toward services. From Netflix and Salesforce to Spotify and Amazon, subscriptions are exploding because billions of digital consumers increasingly favor access over ownership.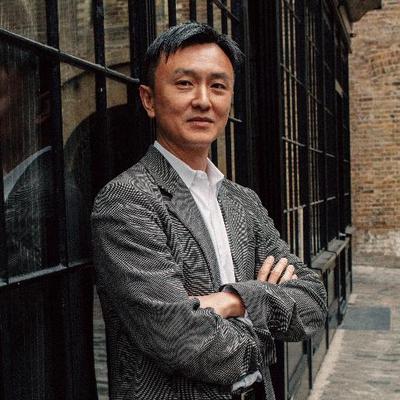 Yet most companies are still built to sell products. They're not prepared for the next hundred years of business and this means huge opportunities are up for grabs. According to the Subscription Economy Index™ (SEI), Zuora's proprietary index that tracks the growth of the Subscription Economy, subscription revenue growth rates have continued to accelerate every year since 2012.
"Industry after industry, businesses understand that subscriptions are the future of revenue growth. But they've been clamoring for a how-to succeed guide. That's why I wrote SUBSCRIBED – a blueprint to win in the Subscription Economy," said Zuora CEO and Founder Tien Tzuo.
According to SUBSCRIBED, inventing and launching a subscription business is the easy part. Wrapping the entire business operations around the customer is the challenge. The changes required are transformational and SUBSCRIBED is focused on providing a practical guide for any business seeking to succeed in the Subscription Economy.
Aaron Levie, CEO and Founder of Box said, "This book is ostensibly about subscription models, but it's ultimately about the future of business. In SUBSCRIBED, you'll learn from the masters of this business model and fundamentally change the way you think about your product, customers, growth, and talent — no matter what industry you're in."
In the book, Tien Tzuo demonstrates how to use subscriptions to build lucrative, ongoing, one-on-one relationships with customers pointing to case studies from:
Adobe who has transitioned from selling enterprise software licenses to offering cloud-based solutions for a flat monthly fee, quadrupling its valuation.
Fender who evolved from selling guitars one at a time to creating lifelong musicians by teaching beginners to play and keeping them inspired for life.
Caterpillar who uses subscriptions to help solve problems — it's not about how many tractors you can rent, but how much dirt you need to move.
According to SUBSCRIBED, shifting the mindset from product-centered business to consumer-centered business will allow businesses to move beyond the linear. Organizations can be fluid and cohesive, recurring and responsive, informed and inspired, and this book will help guide companies on how to prepare and achieve maximum results, rather than trying to catch up later.
Comments on SUBSCRIBED 
Maynard Webb, Author of 'Rebooting Work: Transform How You Work in the Age of Entrepreneurship' said, "Tien Tzuo is the godfather of the subscription economy and now he shares his unparalleled wisdom in this book. A must-read for anyone who wants to have a breakout company."
Scott Galloway, Professor of Marketing at NYU Stern and Author of 'The Four,' said, "Tien dissects the building blocks of what may be the greatest shift in business in the last 20 years; the move to a recurring revenue/subscription-based model. For any business looking to break the chains of episodic, transactional commerce, Tien's book is a must-read."
Caryn Seidman-Becker, Chairman and CEO, CLEAR said, "Subscribed is the ultimate playbook for customer-first companies."
Baba Shiv, The Sanwa Bank, Limited, Professor of Marketing, Stanford Graduate School of Business said, "Subscription economics are radically different from traditional product-based models. Tien Tzuo has written an invaluable guide for anyone who wants to understand the dynamics behind what Microsoft CEO Satya Nadella calls the 'secular movement' towards subscriptions."