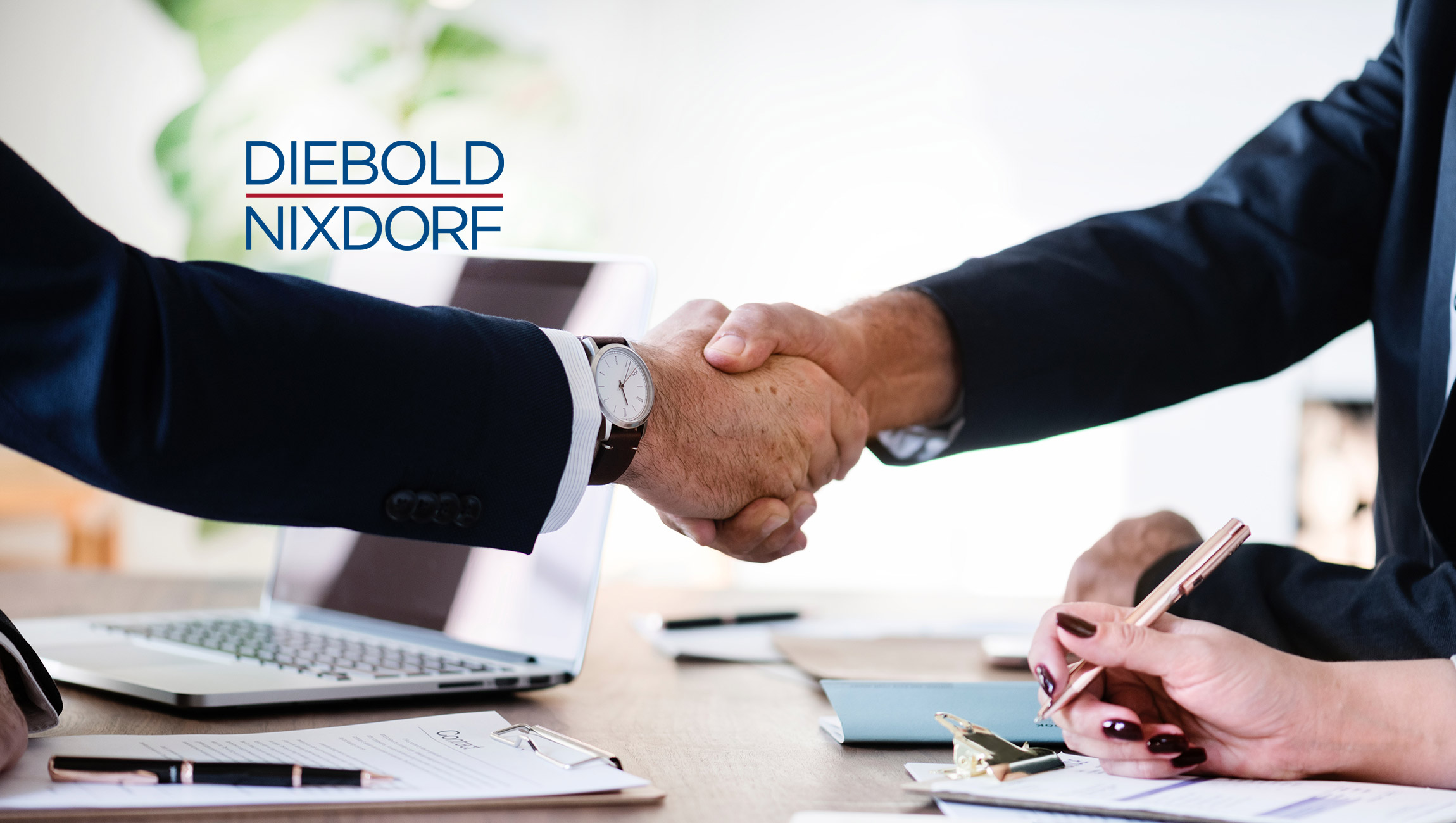 Diebold Nixdorf Partners with ACTV8me to INTRODUCE a New Consumer Engagement and Transactional Platform
Vynamic™ Demand, powered by ACTV8, enables retailers to connect with consumers across all platforms
Diebold Nixdorf, a world leader in driving connected commerce, announced a strategic alliance with ACTV8me, a leading producer and provider of multi-screen applications for major media networks. Under the agreement, Diebold Nixdorf will integrate ACTV8me's proprietary platform into its Vynamic™ Retail software solutions suite, offering retailers the ability to engage consumers on their mobile devices wherever they are.
With the new solution, called Vynamic™ Demand powered by ACTV8, retailers can connect with consumers across all digital touchpoints, measure the effectiveness of marketing dollars spent on each targeted promotion and touchpoint, and optimize campaigns based on real-time actionable insights. The solution enables retailers to increase revenues both online and in-store, boost conversion rates with targeted promotions, manage inventory, quickly respond to competitor's promotions, and deepen the relationship with the consumer through daily interactions. For example, the solution can transfer offers and content from the TV instantly to the consumer's mobile device, enabling them to purchase products seen on TV immediately online or pick-up in store later. In addition, the solution can send special offers to the mobile phones of consumers who are identified via geo-fencing in the vicinity of a store, so that they can be directed to the store in a targeted manner.
Forrester expects digital touchpoints to affect 53 percent of the $3.7 trillion total U.S. retail market in 2018.  Vynamic™ Demand powered by ACTV8 allows retailers to engage with their consumers across all of these touchpoints. Additionally, each engagement is entertaining, personalized, contextual, and adds value to consumers. Because of the targeting capabilities, retailers can effectively form one-to-one relationships with each of their consumers.
Read More: Sales Call Analytics Is the Difference Between Winning and Losing Customers
As retailers are investing a significant part of their marketing budget in TV, radio and digital campaigns, deciding which touchpoints are most effective are mostly based on guesswork. With the new Vynamic solution, retailers can close the loop and directly attribute new sales to specific touchpoints and offers. In addition, they can analyze and optimize their campaigns based on all the behavioral and transactional data they collect via Vynamic Demand.
"The solution that we are deploying with Diebold Nixdorf provides a critical new tool for retailers and brands to measure outcomes. Every marketing dollar either inspires a sale, or it doesn't – we help measure those sales," says Brian Shuster, founder and CEO of ACTV8me.
Brian added, "We also provide brands and retailers unprecedented use of real-time analytics to tweak every dollar spent on marketing. By closing the loop with our platform, we've diminished the risk of every marketing dollar spent, and can effectively measure sales returns on those marketing dollars in real-time."
Read More:  The Growing Role of Salesforce in the Marketing Attribution Ecosystem
The company plans to initially launch the solution in the United States later this year, with international availability to follow soon thereafter.
"We're seeing a fundamental transformation from a channel-centric to a consumer-centric approach, from in-store only to omnichannel, and now – with our combined solution – to truly connected mobile commerce, extending the reach into the pre-purchase phase of the customer journey," said Alan Kerr, Senior Vice President, Software.
Alan added, "It allows our clients to differentiate in an increasingly competitive landscape, with an innovative, data-driven solution."
Read More:  With Automation and AI, the Human Side of Selling Is Fast Becoming a Unique Skill Set