SalesHero Releases Limited Availability of Sales AI Automation Platform at Dreamforce 2018, the Most Inspiring Technology Event of the Year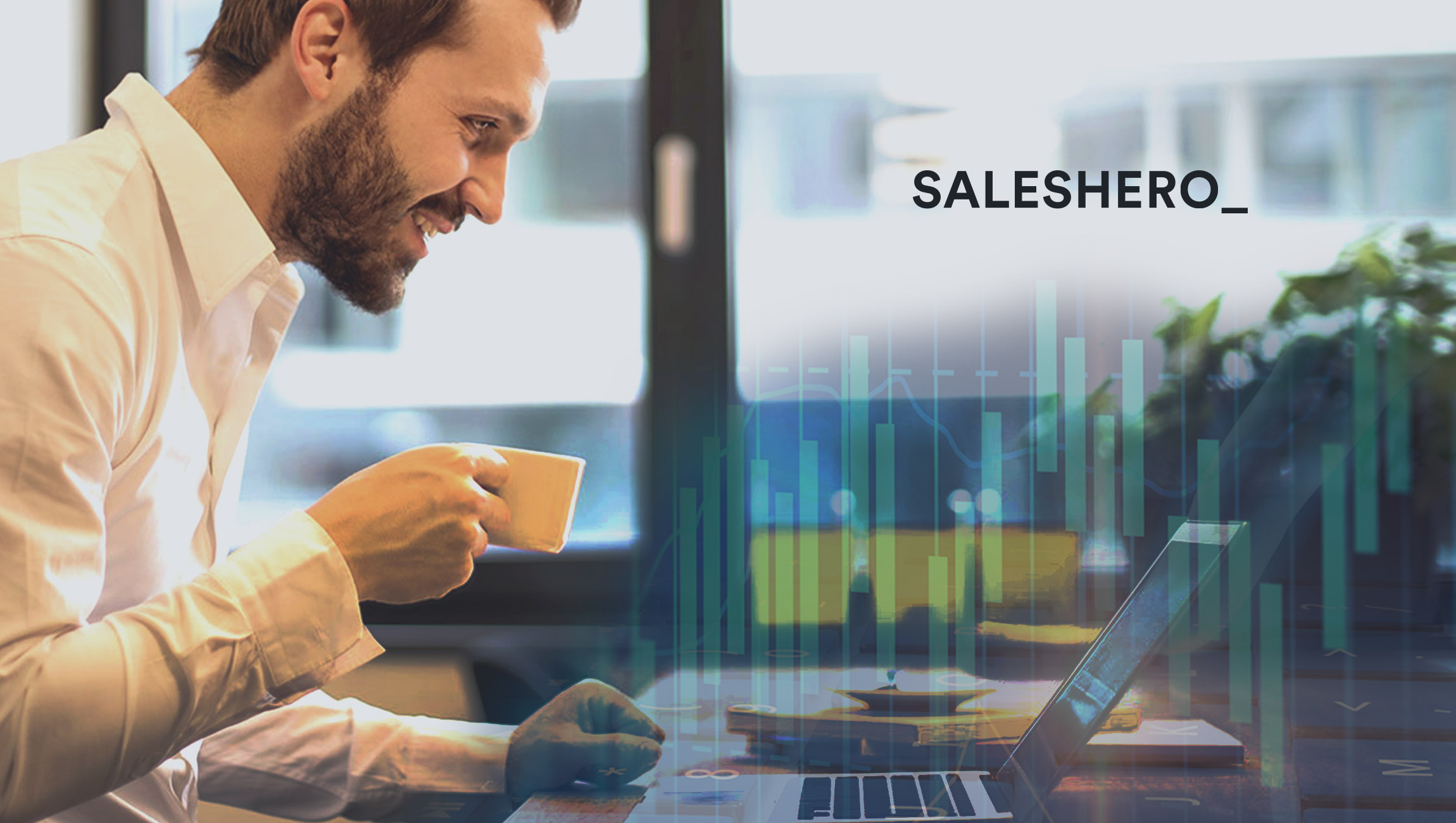 Enterprise platform optimizes sales processes in real time to boost sales efficiency
SalesHero announced the limited availability of its sales AI platform to automate repetitive and time-critical sales events for enterprises.
Built by founding Datameer engineers, pioneers in data analytics, the platform is purpose-built to handle big data in real time to improve and amplify sales productivity. SalesHero tackles repetitive tasks through its simplified user interface in the form of a proactive and adaptive augmented intelligence assistant that can be leveraged by sales representatives.
Read More: Decoding The Current State of SDR Automation Platform Powered by AI
By automating these processes, sales reps have more time to focus on revenue-generating tasks like increasing business output, improving capital efficiency and accelerating growth. Technology capabilities center around:
Dark Data Extraction: improving CRM data quality by extracting critical information such as phone number and title from unstructured data (emails, images, PDF documents) and updating accordingly
Intent Detection: reducing repetitive and trivial sales tasks (scheduling, repeated customer requests) by deducing the intent of written communication and routing or responding accordingly
Recommendation Engine: augmenting sales rep activity (cross-and-upsell opportunities, behavioral lead scoring, best-next-steps) based on derived data patterns
Read More: Why Delivering ABM-Focused Conversations at Scale to Your Customers Matters in the Buying Process
Any industry that has disparate sales processes in place like telecommunications, banking or insurance, can gain significant ROI around automation by using SalesHero. Expect general availability in early 2019.
"We're excited to bring a credible sales automation platform to the market," said Stefan Groschupf, founder and CEO of SalesHero. "We built this from the ground up to address enterprise challenges around optimizing sales processes in real-time and at scale."
Read More: Interview with Anil Kaul, CEO at Absolutdata
SalesHero is a first-time exhibitor at Dreamforce, "the most innovative software conference of the year." The company will be demoing at booth #169 in the Customer Success Expo at the Moscone Center in San Francisco, Sept. 25 – 28.
Salesforce, Dreamforce and others are among the trademarks of salesforce.com, inc.
Read More: Interview with Sandie Overtveld, Vice President Sales, APAC at Zendesk