Act-On Announces Continued Growth and Industry Expert, Customer Recognition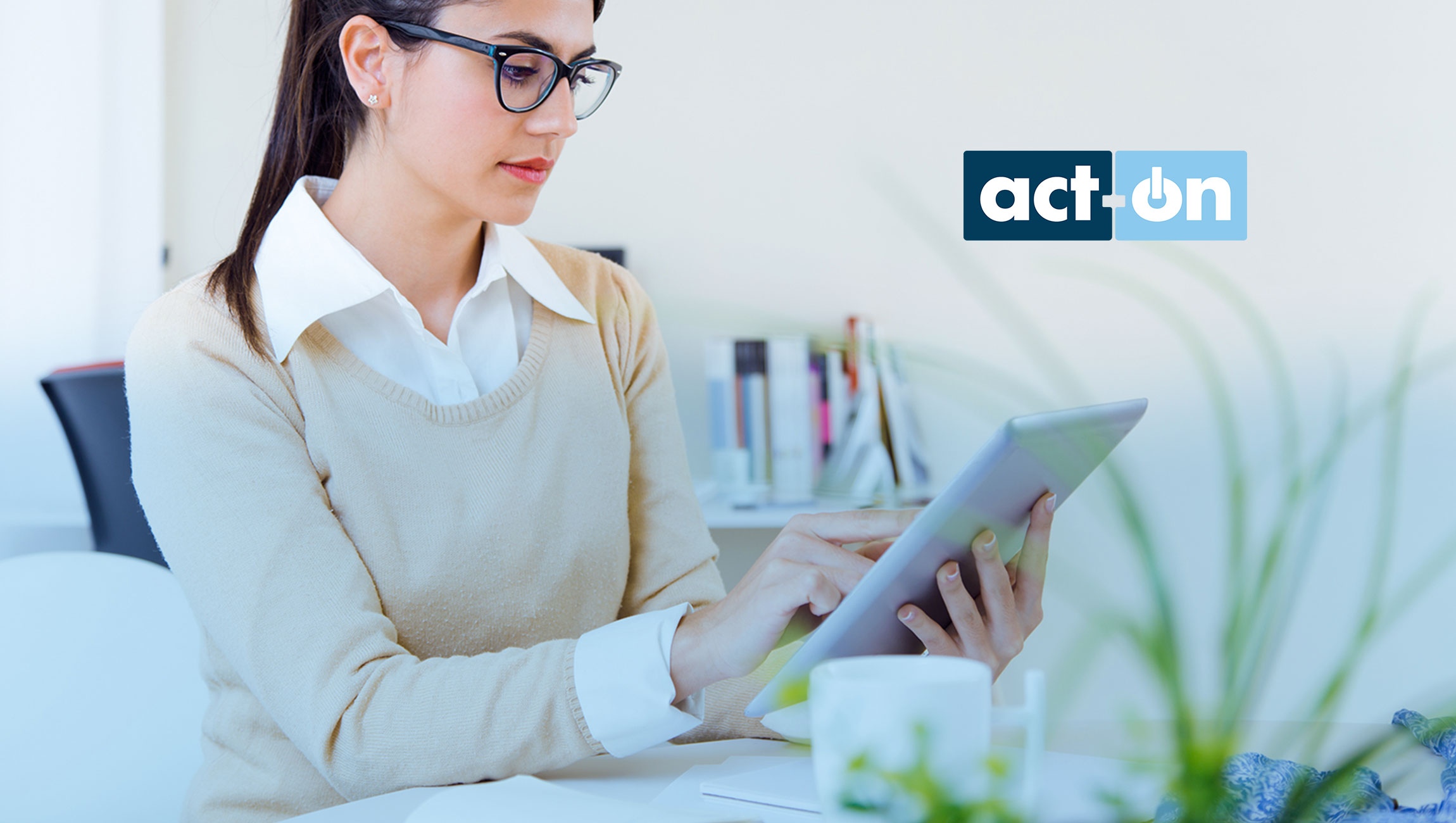 Upward trajectory for Act-On highlighted by analyst reports, customer satisfaction ratings, and new key vertical clientele
Act-On Software, the leading Adaptive Marketing platform that helps make marketing more personal, has announced its upward trajectory in critical areas – industry expert and customer recognition as the leader. As the company continues to be cash-flow positive, which occurred for the first time this year in company history, this momentous direction serves as the underpinnings for long-term stability, growth, and industry leadership.
Reommended: Understanding the Value of Journey Optimization Through Use Cases
At the time of this announcement, Kevin Williams, Senior VP of Customer Success, said, "We're heavily investing in our customers' success and we love that this investment is paying off in driving success in their marketing goals overall."
Kevin added, "This translates to great customer reviews and a #1 rating in customer satisfaction on this new Marketing Lead Management Vendor Landscape report."
Currently, Act-On Software is the leader in Adaptive Marketing solutions that empower marketers to achieve the purposeful and personalized engagement that their business needs to thrive.
In addition, Act-On won significant new business opportunities across a variety of industries.
Many of these new customers cut across the key verticals of Act-On's focus, including manufacturing, financial, technology, higher education, and business services. Examples of new customers include Bemis Manufacturing Company with 1,600 employees, ISBA Mutual Insurance, and Rehmann, which is one of the largest CPA and financial services firms and member of Nexia International, an association of independent accounting firms with 590 offices in over 100 countries worldwide.
Read Also: What Is Digital Transformation; And What It Isn't!!!
Analyst Reports Laud Act-On for Its Customer Satisfaction and Innovation
In a key new industry report published recently, the Vendor Selection Matrix for Marketing Lead Management SaaS and Software, Act-On had the highest score in the two highest level categories of Strategy and Execution. In addition, Act-On received the highest marks in the analysis for several other analysis sub-categories, including customer satisfaction, breadth, and depth of solution offering, and vision and go-to-market strategy.
"What makes us most excited about this report in scoring #1 overall is the balance of emphasis placed on actual customer feedback and expert analyst perspective," said Adam Mertz, VP of Marketing and Strategy at Act-On.
Adam added, "Some of the most widely known industry analyses rely very heavily on the analyst's opinion only, while others depend mainly on customer reviews. Act-On is proud to be considered a top vendor across virtually every industry analysis, but find this blended approach a testament to both our customers' opinions and an expert's view of our current platform and go-forward vision."
Customer Satisfaction Ratings Continue to Increase
Act-On also saw its highest customer satisfaction ratings of the year in Q3, averaging 94 percent. The consistent positive feedback from customers directly correlates to its state-of-the-art support and innovative vision for customer success.
Read More: Socialbakers' Dagmar Ševčíková, Recognized in the 2018 Top Women Leaders in SaaS
In the last year alone, Act-On has invested in a comprehensive onboarding program and onboarding teams for new customers that includes virtual and/or in-person new customer bootcamps, created a new support certification program for OEM partners, introduced a new online university with 50+ classes for on-demand learning, further enhanced its deliverability services offerings, and hired dozens of new professional services and support team members.
Act-On makes customer data actionable, enabling marketers to strategize better business outcomes, drive more relevant multi-channel marketing, and generate higher customer lifetime value–all with the fastest time-to-value.
Recommended: PatientKeeper Appoints Barry Gutwillig VP of Sales and Marketing