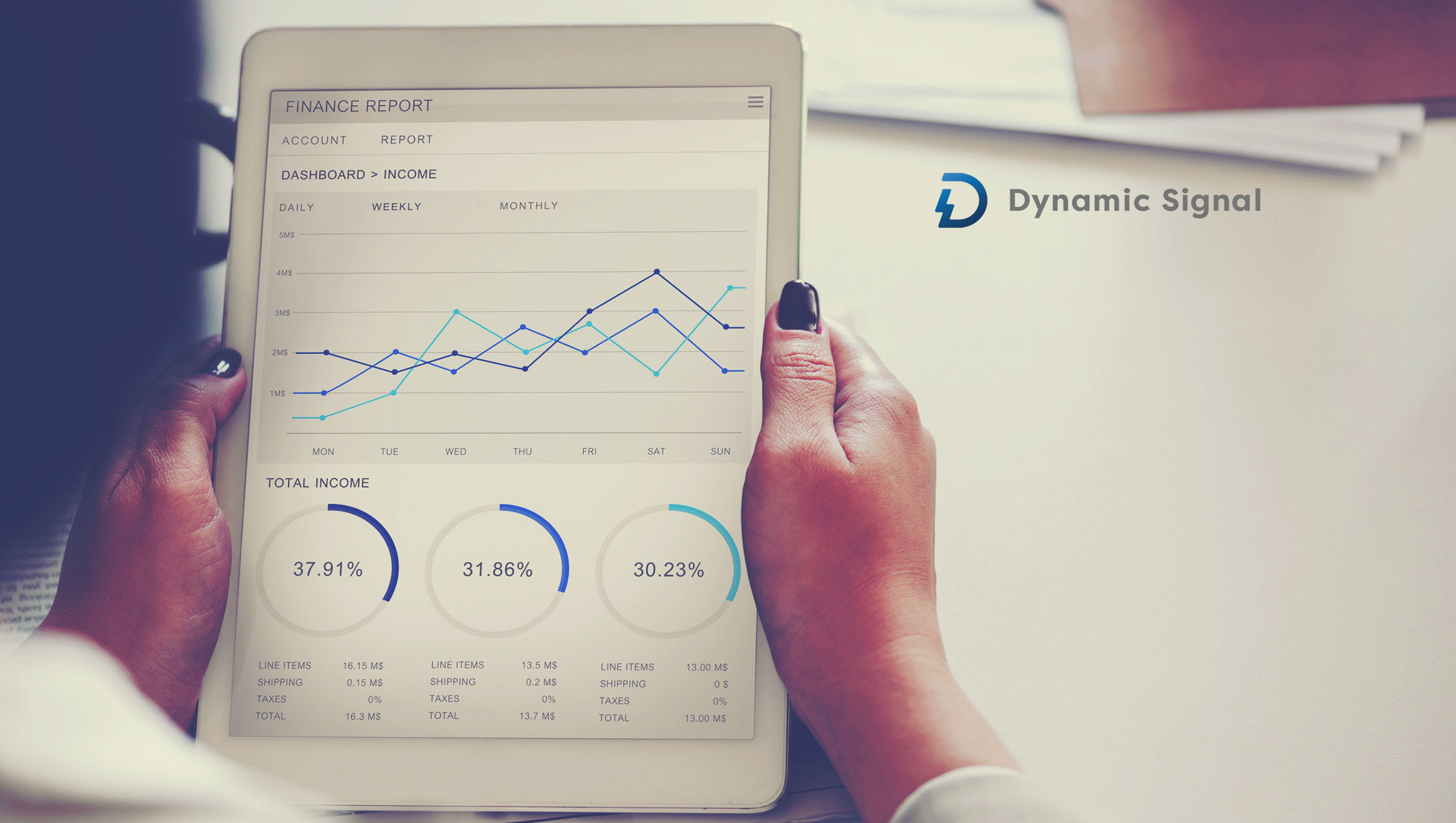 Dynamic Signal Expands Board and Executive Team Concurrent with Investment from Deutsche Telekom Capital Partners (DTCP)
DTCP joins Adams Street, Cisco Ventures and Microsoft Ventures in supporting the company's EMEA expansion. Silicon Valley Veteran, Tony Zingale, joins Dynamic Signal Board of Directors
Dynamic Signal, the leading Employee Communication and Engagement Platform, today announced a series of company milestones as it continues to lead the $5 billion Employee Communication and Engagement market. The $10 million capital raise from DTCP will support the company's EMEA expansion as it grows to meet increasing market demand around the globe. Dynamic Signal also announced a key board member, Tony Zingale, who brings more than 35 years of high-tech industry experience. As the CEO of three successful tech companies, most recently Jive Software, Tony will join Dynamic Signal's venture capitalists and long-time independent director Karen DeGolia to build global strategies, enabling Dynamic Signal to further grow into a world-class, efficient and effective go-to-market organization.
Read More: Interview with Anil Kaul, CEO at Absolutdata
"We're thrilled to partner with DTCP as the demand for Employee Communication and Engagement Platforms continue to see exponential growth in EMEA. Additionally, with the expansion of our leadership team and board we're furthering Dynamic Signal's work in helping companies modernize, streamline and measure employee communication and engagement in a way that has meaningful business impact," said Dynamic Signal CEO and co-founder, Russ Fradin. "As we continue our journey as a company, we're excited to have these new leaders and partners join us in serving so many of the world's leading global companies."
"Modernizing communication in the enterprise is a critical business priority for leading organizations around the globe. DTCP's investment in Dynamic Signal comes at a time when the Employee Communication and Engagement (ECE) category is seeing rapid growth and adoption," said Eric Ver Ploeg, Managing Director at DTCP in the Venture Capital team. "DTCP is looking forward to supporting Dynamic Signal's expansion across Europe as market demand for ECE Platforms continue to accelerate."
Read More: Why Delivering ABM-Focused Conversations at Scale to Your Customers Matters in the Buying Process
The company's momentum reflects the growing trend in organizations investing in communication technology that meets the needs of a modern workforce. Dynamic Signal has proven success in the U.S., already serving 20 percent of the Fortune 100, and plans to continue its expansion in EMEA, counting organizations like Volvo Group, Sage, Oracle, Sky, O2, and more in its roster of global customers.
"I'm super excited to leverage my industry pioneering experience from Jive in the collaboration and communication market to a company that is poised to fix such a large problem in today's world," said Tony Zingale. "Dynamic Signal has done a fantastic job implementing a modern, streamlined solution to address the urgent need to fix the communication and engagement issues we're seeing across so many enterprise organizations. I'm looking forward to partnering with Russ and the Dynamic Signal team in growing the Employee Communication and Engagement category as we take the company to the next level."
Read More: Decoding The Current State of SDR Automation Platform Powered by AI