Golden Matrix Group Provides Fourth Quarter Revenue Guidance Amid Strong Sales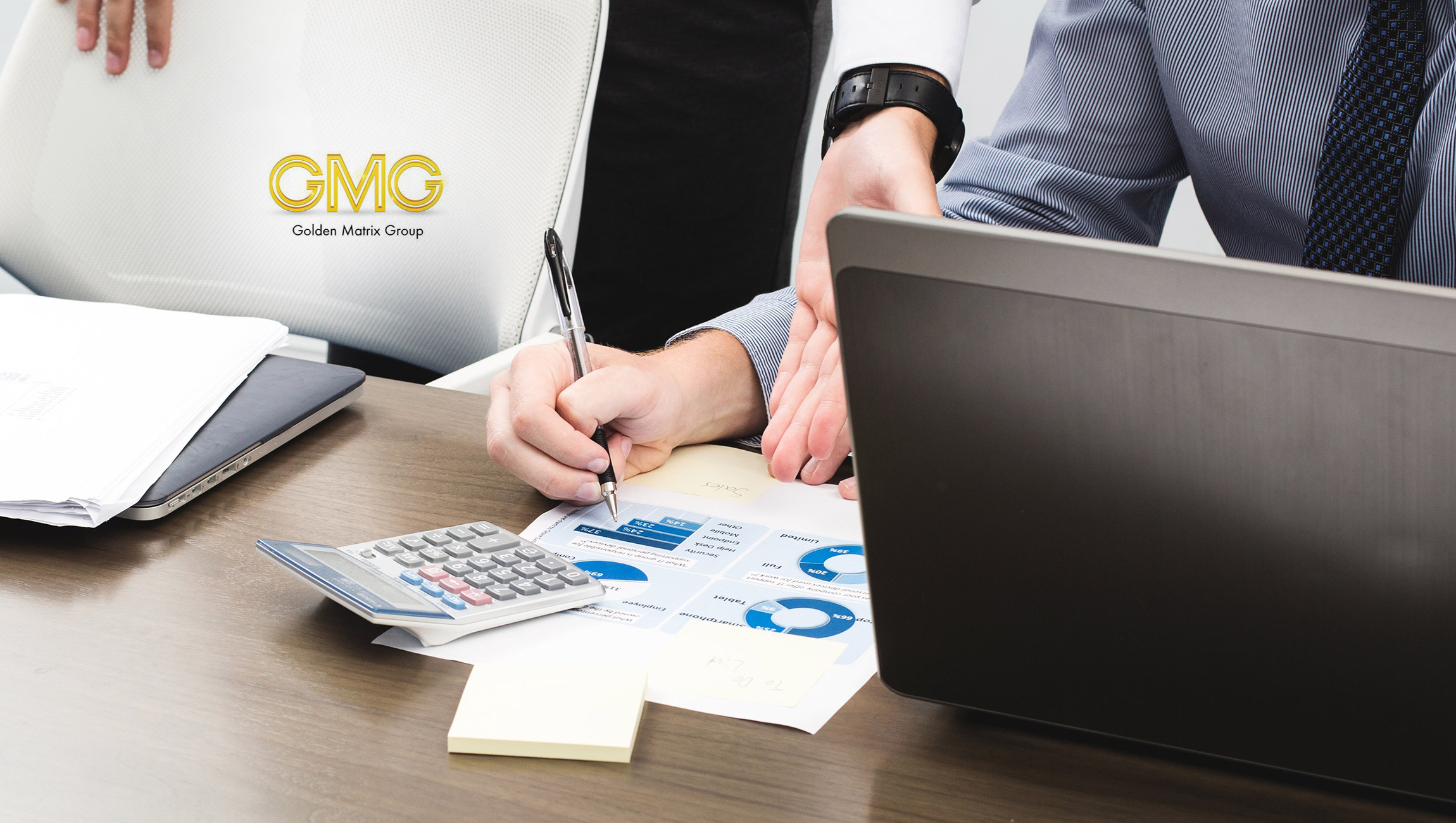 Golden Matrix Group Inc. (OTCPK: GMGI), a technology-driven company that designs and develops social gaming platforms used primarily in the Asia Pacific (APAC) region, today said it expects to report fourth quarter (July 31, 2018) revenue exceeding $450,000.
This represents a 30% improvement on revenue of $345,148 recorded in the previous (third) quarter. The company's audited financial results for Q4 and fiscal 2018 will be reported in GMGI's upcoming annual report (Form 10-K).
Read More: Why Delivering ABM-Focused Conversations at Scale to Your Customers Matters in the Buying Process
"We had a strong fourth quarter – with positive cash flow and high operating margins – as we continued to increase the number of gaming operators utilizing GMGI's state-of-the-art gaming platform," said Golden Matrix CEO Anthony Goodman. "As we begin the new fiscal year, we now have two effective distributors helping us gain access to additional gaming operators in the APAC region, and we are now offering our first four proprietary games to their customers on the company's New Generation GM-X System."
First introduced in May at the Global Gaming Expo Asia (G2E) held in Macau, NewGen GM-X incorporates an artificial intelligence (AI) component as well as a module that supports seamless integration with Sportsbooks and e-Sports. It can provide current and prospective gaming operators with the ability to strengthen their customer acquisition/retention and back-end management, as well as add more gaming content.
Read More: Interview with Anil Kaul, CEO at Absolutdata
Last week Golden Matrix announced it had launched and gone live with its first four proprietary slot games, and said it had an additional 18 games under development and expected to go live over the next three months.
"We are confident that the increasing number of gaming operators using our platform, coupled with the ability to now offer proprietary games that engage their customers, will serve to accelerate both revenue and profit for the foreseeable future," said Mr. Goodman.
Read More: Interview with Sandie Overtveld, Vice President Sales, APAC at Zendesk