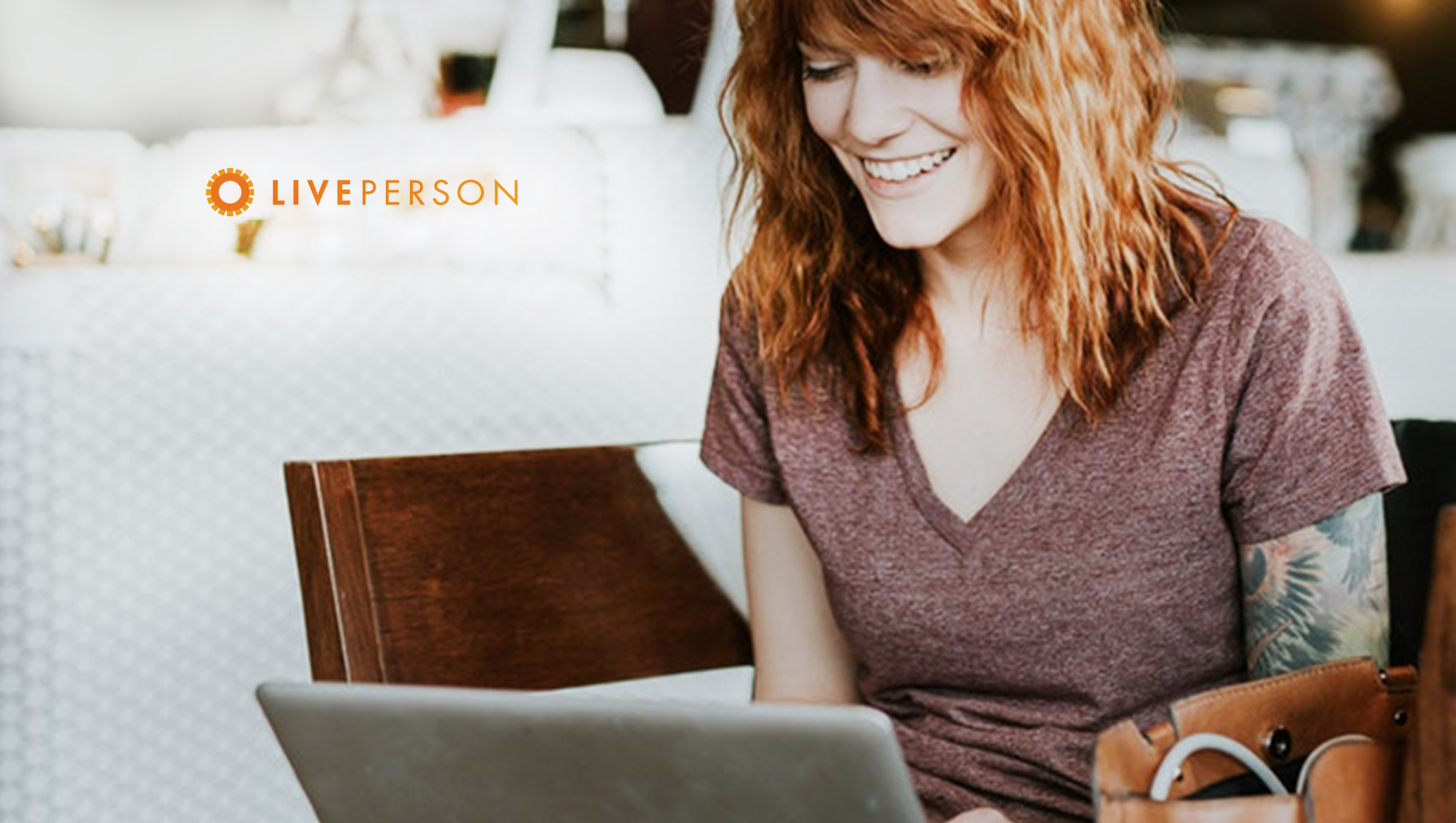 LivePerson Acquires AdvantageTec, Adding Service Department Messaging Platform to its Automotive Company, Contact At Once!
Deal Brings Together Sales and Service Solutions for Enabling Conversational Commerce Across Dealership Operations
LivePerson, a leading provider of conversational commerce solutions, today announced the acquisition of AdvantageTec, a leading provider of texting solutions for service departments of automotive dealerships. The addition of AdvantageTec to Contact At Once!, LivePerson's automotive company, helps enable conversational commerce across the entire dealership, including variable and fixed operations.
"Through the power of unique technologies from LivePerson, Contact At Once!, and AdvantageTec, dealerships can engage in conversational commerce across their entire business," said Robert LoCascio, CEO and founder of LivePerson. "People have shown a distinct preference for messaging as they shop, buy, and communicate with brands. With conversational commerce, the process of servicing cars becomes as simple as a few taps in the messaging channels they're already using."
Read More: Decoding The Current State of SDR Automation Platform Powered by AI
The AdvantageTec messaging platform is designed for the unique needs of dealership service departments. The product integrates with most dealer management systems to automate service appointment scheduling and reminders, while making it simple and fast to share information and get approvals from customers through messaging. Dealers can also automate delivery and completion of customer satisfaction index (CSI) questionnaires and enable online payments all through a single, simple interface. The solution is compliant with texting privacy regulations and includes appropriate opt-ins for text messaging through written approvals in service orders.
Dealerships already using AdvantageTec value its ability to help them increase revenue, improve productivity, and improve CSIs, while service advisors can be more efficient.  All conversations are documented for easy tracking.
Read More: Why Delivering ABM-Focused Conversations at Scale to Your Customers Matters in the Buying Process
Andy Costell, General Manager of BMW of San Rafael who is a Contact At Once! and AdvantageTec customer, points out that consumers really like the experience too. "Our customers are very happy to get updates, schedule appointments, approve repair orders, and even pay—all through a messaging conversation," says Costell.  "CAO! Connect helps us create more conversations with shoppers from the moment they start looking, and AdvantageTec helps us turn those car buyers into lifelong customers."
As new car sales remain flat and margins compress, dealership executives have been turning to fixed operations for additional revenue generation and profitability. According to the July 2018 National Automobile Dealers Association Average Dealership Profile, almost half (49.3 percent) of the average dealership's gross profit came from fixed operations. "Traditionally, dealerships have invested in 'front of the house' technologies that help them sell cars," says Thomas Jung, founder  and CEO of AdvantageTec. "Now, we see that great service experiences can be one of the best ways to drive profitability for the whole dealership. We are very excited to join LivePerson and Contact At Once! and hope to rapidly expand the use of conversational commerce in dealership service departments."
Read More: Interview with Anil Kaul, CEO at Absolutdata
The service department may also be emerging as a valuable source for new car leads. According to the September 2018Cox Automotive Service Industry Study, 74 percent of customers who visited the dealership in the last 12 months for service are likely to return to purchase their next vehicle, compared to only 35 percent of customers who did not visit for service. "This industry always has and always will be about relationships," says Denise Chudy, General Manager of Contact At Once!
LivePerson began to invest in the automotive industry four years ago with its acquisition of Contact At Once! and continues to build momentum globally with innovative solutions for manufacturers, dealers, and advertising platforms. "The combination of the unique capabilities of LiveEngage, CAO! Connect, and AdvantageTec — with AI and connections through channels such as SMS, Facebook Messenger, Google Rich Business Messaging, and other popular messaging apps — creates the most sophisticated, widely deployed, highly scaled, secure and technologically advanced messaging platform available for the automotive industry," Chudy says. "Simply put, we're on a mission to help the automotive industry take the pain out of buying and servicing a car."
Read More: Interview with Sandie Overtveld, Vice President Sales, APAC at Zendesk