Smartcalls – Voximplant's Web Service for Creating Outbound Call Campaigns – Has Become All-in-One Solution for Call Process Automation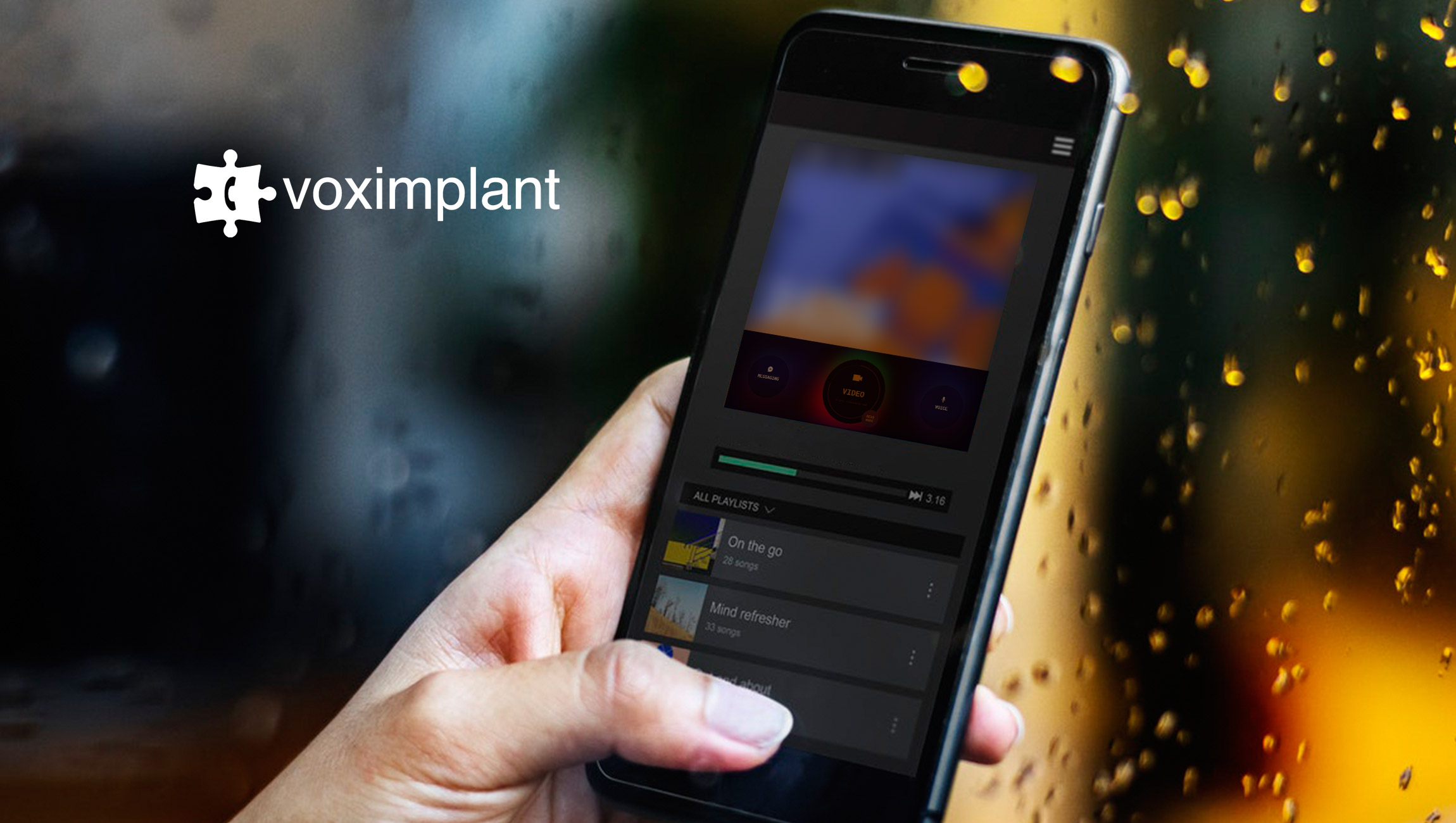 Smartcalls becomes the end-to-end tool for call processing automation that allows businesses to easily design flexible inbound and outbound call campaigns without programming
Voximplant, the serverless cloud communications platform and one of five finalists for the Best Application of AI at Enterprise Connect 2019, announced that a new version of Smartcalls, its popular service for easily creating and executing outbound call campaigns. New capabilities of Smartcalls make the service an all-in-one tool for call process automation. Smartcalls now supports inbound call processing for businesses and marketers building smart IVRs using the Smartcalls visual editor, in addition to the previously available tools for outbound call campaign automation.
Smartcalls is a solution built for sales and marketing departments, and offers API integration with third party services – including CRMs. It delivers capabilities including real-time speech recognition and speech synthesis (powered by WaveNet from Google) that enables businesses to build human-friendly and completely customizable communication scenarios. Smartcalls also supports SIP protocols for integration into existing telephony infrastructures, whenever a company needs to forward a customer call to a live agent.
Read More: CompTIA Cloud Essentials+ Beta Exam Launched
"With today's release, Smartcalls becomes an all-in-one tool for call processing automation – you can make an outbound call according to your business requirements and connect the caller ID used for the call to a scenario that will be handling inbound calls," said Alexey Aylarov, CEO of Voximplant. "Scenarios are created in an easy-to-use, no-programming-necessary visual editor to simplify and speed up the whole process. Natural language processing services like Google Dialogflow can also be used to make more advanced scenarios."
All new features of Smartcall were fully integrated into the toolbox of Bitrix24 CRM. "The Smartcalls integration with Bitrix24 CRM has enabled for business not just interactive IVR, but also voice scripts. Now managers can fully automate their operations inside the sales funnel. For example, coordination with a merchant logistics, reminders about time booked in a car service or beauty salon, performance assessment etc.", said Sergey Vostrikov, head of marketplace and integrations of Bitrix24. "That means machine learning technologies began to benefit not only for the majors, but also for small and medium businesses. Constant operating costs reducing is vital for such ventures. For example, in terms of calls with customers and upholding lifetime customer value."
Read More: Bright Pattern Cloud Contact Center Software Selected By The Market-Leading BPO, The Connection

Setting up global business communications should be a straightforward, painless process. That's why Smartcalls chose Voxbone, the leading Communications as a Service (CaaS) provider, to be their infrastructure voice partner. As a result, businesses will be able to start using Smartcalls immediately from 65+ countries around the world. Smartcalls customers will also benefit from Voxbone's fully compliant, fully dependable voice infrastructure, and the best-in-class connectivity and scalability of the Voxbone network.
"With Voximplant's Smartcalls and Voxbone, any business can build and operate a global contact center within minutes."said CEO of Voxbone, Itay Rosenfeld. "We give you access to the massive infrastructure and functionality of a large-scale contact center solution, with no upfront investment or coding required. Smartcalls + Voxbone makes your business local anywhere you wish to expand, and scales elastically no matter how fast you grow."
Read More: LivePerson Conversation Builder Launched To Assist Technologists With Bot Building